How to Find a Good Android Tablet with 3G & Voice Calling
A tablet is a portable mobile computer that has a touch screen interface for operating it. It is a device that basically sits between a Smartphone and a Netbook or a Laptop. It is not as powerful as a Netbook and you can say that is a bigger version of a Smartphone minus some features. A tablet is generally used for educational purposes or by people who travels a in their job and business and needs a portable device with big screen for web browsing, checking emails and other office work related to documents and presentations.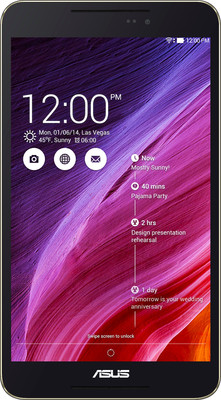 Tablets segment is not so deep like Smartphones which means there are not as many options and varieties available as you can find in smartphones. The tablet you are getting should have all the necessary features that you can find in a smartphone so that it feels complete and can serve you in emergency if somehow your smartphones breaks down. So here in this post I will guide you in finding a good complete Android Tablet for all your needs.
Must Read: Tablet vs Smartphone – Which one to buy?
Important Things to Look for in an Android Tablet
Here are the important things to look for when buying an android tablet. Well these tips can also be applied for finding a non-android tablet too.
Powerful Processor
A tablet should have powerful enough processor to run your android operating system and apps smoothly. You should not feel any noticeable lag and delay in performing any task. You should look for a quad core or higher multi-core processor for your tablet so that it can perform multitasking smoothly. In dual core processors you can go Intel Atom only as they are very powerful and efficient in power saving too.
Sufficient RAM
Your tablet should have at least 1GB of RAM because if it has lower than that then you will experience frequently lags in your applications and with your Android OS. If you are heavy user and work with many applications at a time then look for a tablet with 2GB RAM.
Internal Memory & Card Slot
Look for a tablet with at least 8GB of internal memory and it should also have a memory card slot for expanding storage memory.
Display Screen Size & Clarity
A tablet with screen size of 7-inch is a right balance between work and portability. Anything above 7-inches will be heavy and it would be too much trouble for you to carry it around to different places. But if you still need a slightly bigger screen then go for a tablet with 8-inch display screen. Also the screen should have good resolution, good clarity (IPS preferred) and high ppi (pixels per inch). It would be an additional advantage if the display screen of your tablet comes with gorilla glass or dragontrail glass protection.
Voice Calling and 3G
Your tablet should be equipped with 3G connectivity and voice calling facility. With 3G you can browse internet on your browser faster and at any place as you do not have to depend on the Wi-Fi for internet every time. Not all tablets come with voice calling facility so you must see this carefully when getting a tablet. Also in voice calling too one thing must be noted that very few tablets have in-built earpiece and for others you have to use an Earphone or Bluetooth headset for making or receiving voice calls.
Wi-Fi & Bluetooth
Well almost all the tablets come with Wi-Fi functionality but not with Bluetooth, so it would be better for you to check both these features as they are very important in everyday work.
Front Camera
Majority of all the tablets do have rear cameras but it would better if it comes with front camera also, so that you can make video calls or interact with anyone using Skype or other video calling / conferencing software.
Battery Backup
Battery backup is very important so that you can get at least 1 day of backup on moderate to heavy usage. So look for a tablet with bigger battery having capacity of more than 3000 mAh.
Other Features
These are optional features but if you have them then it is an additional advantage. These features include OTG support and GPS functionality.
Brand
Well a branded tablet will offer better quality both in terms of hardware and software department as compared to tablet from lesser known local brands. Also branded companies have better after sales support than smaller companies. Some good brands for tablets are Asus, Samsung, Lenovo, Dell.
Buy Tablets Online at Great Prices