How to Choose a Good Wi-Fi USB Adapter or Dongle
A Wi-Fi USB adapter is a small portable device that lets your computer connect to Wi-Fi Internet, Wi-Fi LAN or any Wireless Connection through USB port. The size of a Wi-Fi USB adapter or dongle can be compared to that of a pen drive or may be smaller. It is mostly used by desktop PC users to enable Wi-Fi functionality on their computer as all the laptops & netbooks comes with built-in Wi-Fi functionality. Laptop users with damaged or poor in-built Wi-Fi adapter can use a USB Wi-Fi adapter for their wireless connection needs. A Wi-Fi USB adapter can also be used to turn your PC or Laptop into a Wi-Fi Hotpspot and then you can share your internet connection to other Wi-Fi devices and computers.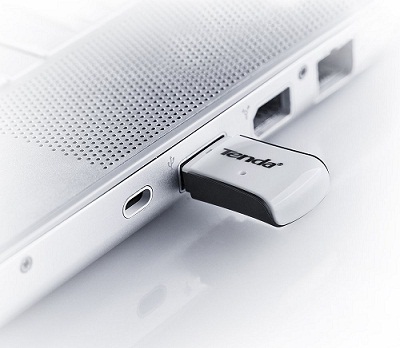 You can also use a Wi-Fi Internal card (PCI or PCI-e) for adding wireless functionality to your desktop PC but internal Wi-Fi cards are expensive and are not portable. So users who want quick and easy way for setting up Wi-Fi feature on their PC should get a Wi-Fi USB adapter. There are many Wi-Fi USB Adapters available in the market but you should be very careful in choosing them if you want a trouble free Wireless connection. So here in this article I will guide you on selecting a good Wi-Fi USB Adapter for your wireless needs.
Guide on Finding a Good Wi-Fi USB Adapter
Here are important things that you should keep in mind when buying a Wi-Fi USB Adapter or Dongle.
Size & Range
Wi-Fi USB adapters are available in different sizes i.e. nano, mini, regular sized and also with external antenna. If portability is an issue and you are going to use the adapter for a small room or office then you can go for nano Wi-Fi USB adapters. But if you need more range then you should buy High Gain Wi-Fi USB adapter that comes with an external antenna.
Speed
Generally Wi-Fi USB adapters comes in speeds of 150 Mbps and 300Mbps. For internet usage and general work 150 Mbps is more than sufficient but if you are on Wireless LAN and transfer big files over Wi-Fi then you should opt for 300 Mbps USB adapters.
OS Compatibility
Your Wi-Fi USB adapter should be compatible with your Operating System otherwise it will be of no use to you. It should support all the latest operating systems that include Windows XP/Vista/7/8, Linux & Mac OS. Also its drivers should be readily available on the internet because if somehow its Driver CD / DVD is lost or damaged then you can download its drivers from the internet.
LED Indicator
An LED status indicator is a good feature but is optional and not that necessary. It keeps informing you that the adapter is working and is transferring or receiving data from Wi-Fi connection.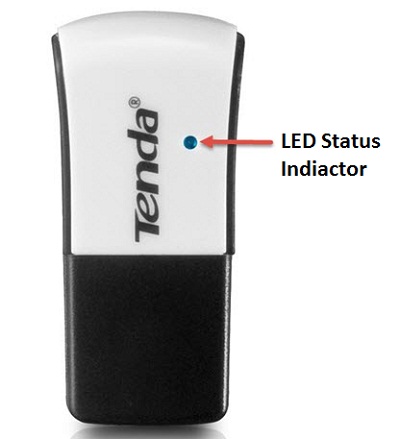 Local vs. Branded
If you want maximum performance and no frequent Wi-Fi disconnection then you should always go for good branded Wi-Fi USB adapters. Some good brands for Wi-Fi USB Adapters are Tenda, TP-Link, D-Link and Netgear.
Recommended Wi-Fi USB Adapters
Here are some good branded Wi-Fi USB adapters that you can buy.
Must Read: