5 Great Features to Have in your New Android Smartphone
Almost everyone changes their Smartphone when they feel that it is becoming outdated or not working properly. Whenever you go for an upgrade and look for your new Android Smartphone, you automatically look for newer and better features in the next one so that it feels like a worthy upgrade, and you also feel satisfied with your investment. Well they are many things that you can look for in your new android phone but here I am listing down some great features that you should have in your android phone. These features will definitely make your Smartphone more awesome, exceptional and smarter than ever.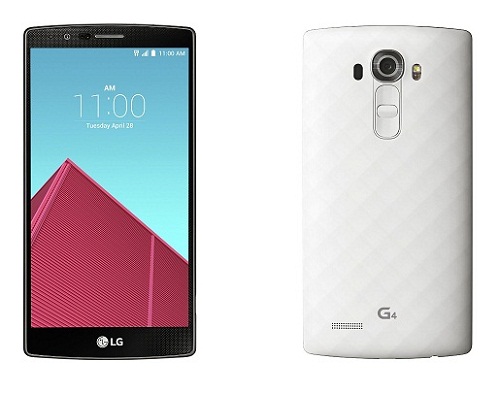 Top Features to Have in your Next Android Smartphone
Here are some very unique and advanced features to have in your next android smartphone.
1. IR Blaster
IR Blaster is a feature than turns your Smartphone in a Universal Remote. IR Blaster consist of an Infrared Sensor or an IR LED by which you can control all your devices like TV, DVD Players, AC, Set Top Box, Projectors, Music Player etc. that are operated normally operated by a Infrared based Remote. IR Blaster is a relatively new feature in Smartphone and only few Smartphones have it. But now this feature is in great demand by the users and manufacturers are trying to incorporate the IR blaster in most of their latest android smartphones. You can go through the link below for more details on IR Blaster and list of android smartphones having it.
List of Android Smartphones with IR Blaster
2. Full Lamination OGS Display
Fully Laminated OGS (One Glass Solution) Display is a technology that makes your smartphone touchscreen display more vibrant and visually appealing. In OGS full lamination display the touchscreen device and protection glass is integrated into one unit leaving no air gaps in between. This makes the screen more thinner, colors on the display more vivid and also results in better contrast.
Click here for more Details on Full Lamination OGS Display Technology
3. Gorilla Glass
Well it may be possible that you already have gorilla glass protection on your current smartphone but if not then you must have it on your next smartphone. Gorilla glass protects your smartphone screen from scratches and minor damages.
Click here to learn more about Gorilla Glass
4. Water Resistant
Well there are few smartphones that are resistant to water so it may be considered as an optional feature, but if your next android smartphone is also resistant to water then it is an added advantage and you don't have to worry about your smartphone in rainy season or accidentally dropping in water.
Read: What is IP Rating and List of Waterproof Smartphones
5. Dual Tone LED Flash
Dual LED Flash can enhance your camera picture quality when taken in low light conditions or at night. Dual Tone LED flash can reproduce better color reproduction of images taken at night so that you get the best results.
Final Words
At last i would like to say that if are looking to buy a new android smartphone then it would be great to have most of the above mentioned features in it if you really want your new smartphone to be a worthy upgrade over the previous one.