How to Find a Good Netbook – Detailed Buying Guide
A Netbook is a portable computer that is even smaller than a Laptop. You can say that it is smaller version of laptop or mini laptop excluding features like optical drive and some ports. A netbook being lightweight and smaller in size is becoming very popular among people who travels frequently and also needs a powerful enough computer for their work.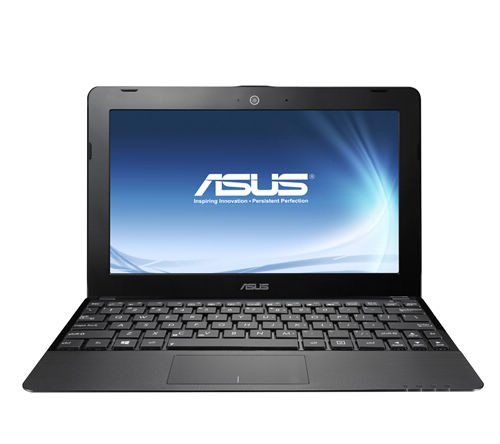 Like Laptops, Netbooks also comes in different specifications and sizes that sometimes can become very confusing for people on which model and what specs to get, but here I will explain you on how to get a good and suitable netbook for your requirements.
What Things to Look for in a Netbook?
Here are the important things that you must consider when getting a Netbook. From below mentioned points you can get an idea about your requirements and then you can make an informed decision.
Processor
Netbook Processors are less powerful than the ones found in laptops and PC. There are special range and types of processors used in Netbooks that you will not find in PC's and Laptops. These processors operate at lower frequencies (mostly 1 GHz to 1.6 GHz) and voltage. Most common Netbook processors from Intel are Atom and Celeron. AMD has APU Dual Core Processor for their Netbooks and Laptops. Atom is a bit underpowered processor but it consumes less power compared to others. So if you want a Netbook that is powerful enough then go for Celeron or APU Dual core processors, but if you want maximum battery backup time from your Netbook with a decent processor then opt for Atom Dual Core processor from Intel.
RAM (Memory)
Most of the Netbooks today comes with 1 GB to 2 GB DDR3 RAM that is enough for a Netbook computer. So here it is basically your choice on how much memory you want as it won't make any considerable difference in going from 1GB to 2GB RAM in Netbooks.
Screen Size and Display
Netbooks comes with screen sizes ranging from 10 inches to 13 inches. A netbook with smaller screen will weigh less, consumes less power and will be easier to carry and allows maximum portability. On the other hand a netbook with larger display screen will be more easy and comfortable on your eyes. So it's up to you that you want maximum portability or readability. Also try to find a Netbook with Matte finish display screen to avoid reflection and glare from sunlight or any other bright light sources.
Hard Disk (HDD)
Netbooks comes with Regular (disc-spindle) and SSD (Solid State Drives) Hard Disks. SSD hard drives are faster and more reliable but at the same time they are expensive and come in less storage capacity as compared to traditional or normal hard disks. Personally I advise you to get the netbook with the normal hard disks with capacity ranging in from 250GB to 500GB, which I think is enough for your work and everyday use.
Battery
Battery is one of the most important factors when choosing a netbook. Here look for at least 6 Cells Battery and avoid 3 Cells at any cost. 6 Cells battery will give you more backup time and lasts longer.
Ports
As Netbooks do not have Optical Disc drive so you have to rely on USB ports for data transfer. Look for at least 3 USB ports (including one USB 3.0 if possible) and if you can find VGA, HDMI port, card reader etc., then it is an added advantage.
Operating System (OS)
Netbooks that comes with pre-installed licensed Operating System, most likely Windows will cost you a bit extra then the ones that comes with DOS or No Operating System. So my personal advice is to get Netbook with DOS or No OS to save money. After that you can install your favorite operating system on it. It is advisable to install the lightweight or basic version of Windows OS for fast and smooth operation e.g. Windows 7 Starter or Windows 7 Home Basic.
Weight
Netbooks weight ranges from 1 kg to 1.5 kg. A lighter netbook will be easier and comfortable to carry and move around, so you can check this  also if some extra weight is an issue for you.
Brand or Company
Brand is also an important when buying a Netbook. Some good brands or companies that manufacture Netbooks are Asus, Lenovo, Acer, HP, Sony etc. Asus do have very good value for money budget netbooks that are worth your money.
Other Features
Other features include Webcam, Fast boot, Kensington lock etc. If you can find them then it will be good.
Price
Price is also important factor for Netbooks. I suggest not to spend too much money on Netbooks as you can easily find a good Netbook in the range of Rs. 15000 – 20000/-.
Buy Netbooks Online at Cheap Prices
Must Read: