Types of Mobile Covers or Mobile Cases to Protect your Phone
If you want to protect your mobile phone or smartphone from accidental drops and damages then you can use a mobile phone cover or case for it. Also if you are a casual user then it is must to have a phone cover for your mobile phone or smartphone. There are different types of mobile phone covers available in the market and each one has its own advantages and disadvantages.
Some of the mobile covers or cases can protect the entire the phone and some of them protect only the phone body and not the display screen. For protecting screen you have to use tempered glass screen protector of good quality having hardness rating of 9H if you do not have Gorilla Glass or Dragontrail Glass Protection on your display screen.
Advantages of Mobile Covers
Protection – Mobile covers protects your phone from damages like accidental drops, shocks, smudges and from sharp objects. Most of the mobile cases protect only the body of the phone and not the screen. So for the screen you have to spend some extra money for a good glass screen protector.
Increases Phone Life – If your phone is without any damage then the life of your phone will get increase and it will last longer. Also you can get better resale value for it if you wish to sell it anytime.
Disadvantages of Mobile Covers
Phone Heating Issue – One of the disadvantages of using a mobile cover or case is that it may leads to overheating of your phone. This is because the extra layer of mobile phone cover acts as an insulator and the heat generated especially from the backside of the phone dissipates very slowly. This results in heating of battery and the processor of your phone.
Read: Tips to avoid overheating of your phone
Spoils the Looks – Generally a mobile case or cover spoil the overall look and natural or original beauty of your phone.
Increases Size & weight – A mobile cover increases the overall size of your phone can sometimes make it difficult to put it in your pockets. Also they can considerably increase the weight of the mobile phone also.
Quality Issues – All mobile covers available in the market are not of the same quality. Some of them are of good quality and have great fitting while others are cheaply made and do not fit your phone perfectly. So getting a high quality phone over is a bit of a hard task because you don't know about its quality and fitting, unless you try it in the first place.
Types of Mobile Phone Covers for Protecting your Phone
Here are the different types of mobile covers or cell phone cases that you can use to protect your mobile phone or smartphone from getting damaged. Also I will be listing down the advantages and disadvantages (Pros and Cons) of each of these mobile phone cases or covers.
These covers are made from Silicone and are completely transparent. These covers are soft, flexible and are they are also known as Gel case or covers. These silicone covers provides good fitting on your phone because of their flexible nature and provides decent protection to your phone body from accidental drops, bumps and shocks. These covers only protect your phone body and not the screen. To protect your display screen you have to get a good tempered glass screen protector of 9H hardness rating.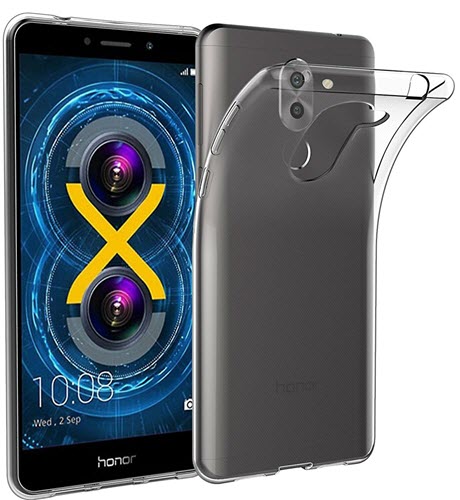 The main advantage of this gel cover is that it preserves the original look of your phone because it is transparent, lightweight and very compact. The main issues with this cover is that it may loose its transparency quite fast and is prone to scratches. Also in hot conditions it may become sticky and may loose its shape.
Advantages
Looks Good
Soft to Grip
Provides decent protection to phone body
Does not crack
Lightweight
Disadvantages
No protection to screen
Prone to scratches and becomes hazy
May loose its shape in hot conditions
Buy Transparent Silicone Mobile Cover
Plastic covers are one of the most commonly used and readily available covers in the market for almost all of the mobile phones. Plastic covers are hard and can be transparent or come with fancy design and looks. Plastic covers provide decent amount of protection to your phone body leaving screen as it is. They have decent fit on your phone and are not affected by temperature. You can also find plastic back cover in Matte finish.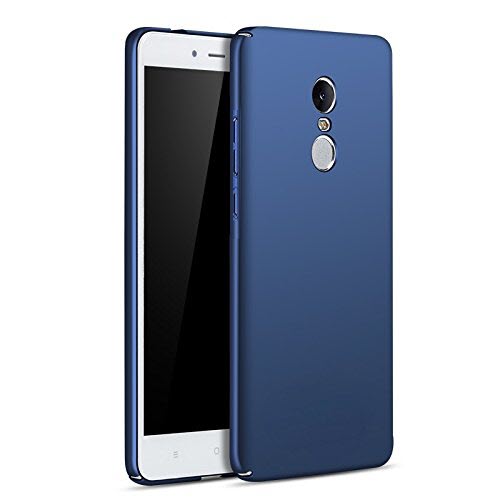 The main concerns for plastic covers is that they can ruin the original look of your phone and they can be cracked easily once you drop your phone and therefore you will need to buy another cover. Glossy plastic covers can be very slippery and therefore they are not easy to grip.
Advantages
Durable
Not affected by temperature
Not so costly
Available in fancy colors and design
Disadvantages
No screen protection
Ruin original look of the phone
Can crack easily
Prone to scratches
Can be slippery to grip
Buy Plastic Back Cover for Mobiles
Hybrid cases are among the toughest cases and provide excellent protection to your phone body. Hybrid Back Cover is also known as Hybrid Military Grade Armour case. Generally these hybrid cases have dual layered protection where the first layers consist of Ballistic shock absorbent polymer and second layer has Tough impact resistant Polycarbonate shell. These cases may also come with stand on the rear depending on the manufacturer.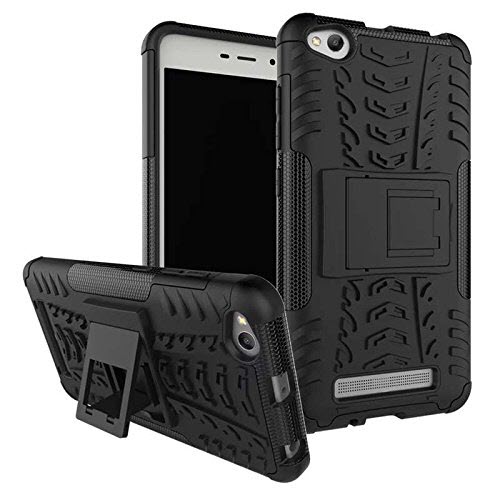 Hybrid Back Cover cases provide excellent protection to the phone body from drops, shocks and impacts from sharp objects. However the screen is not protected by this cover and hybrid cover makes the phone bulky and increases its weight. Also it ruins the original look of the phone.
Advantages
Excellent Protection
Shockproof
Rugged
provides good grip
Disadvantages
Bulky
Spoils original look of phone
No screen protection
Buy Hybrid Back Cover for Mobiles
This is also a back cover which is made from rubber or similar material. They offer decent protection but they have various issues associated with them. They do not offer that much protection, fitting becomes loose after sometime and are affected by temperature. The benefits of rubber back cover are that they do not get scratched, provides good grip and are relatively cheap. Some rubberized cases have net or mesh design to allow better dissipation of heat. You can also find rubber cases in different color schemes.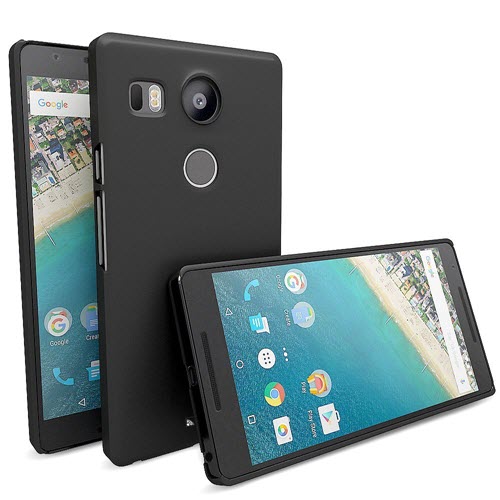 Advantages
Cheaper
Do not crack
Provides good grip
Do not get scratched
Disadvantages
Protection not so good
Fitting can become loose
Affected by temperature
No screen protection
Buy Rubber Back Cover Case for Mobiles
Flip Cover is one of the most popular mobile covers that offer all round protection to your phone. A flip cover case can be made of leather, PU leather or fabric with solid protection layer inside it. A flip cover case is expensive but it protects the phone body and the screen too. A flip cover case is also called as diary case or wallet because of its resemblances to them.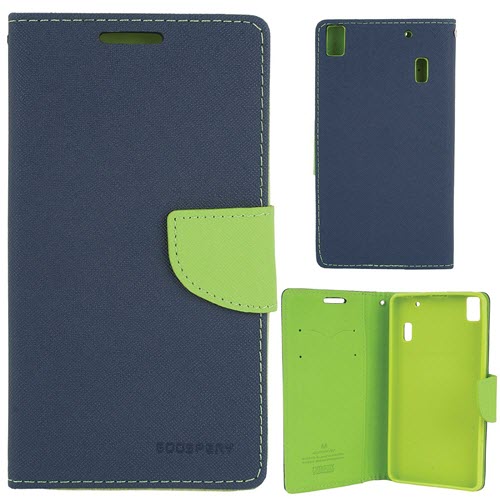 Some flip covers also offers pockets underneath the front flap where you can store some cash or money inside it for emergency purpose. The flap of the flip case can be magnetic or not depending on the case manufacturer. The disadvantage of flip cover case is that it makes the phone thicker and somewhat bulky but for protection and usability it is the best case for big smartphones with large display (5.5 inches and above).
Advantages
Excellent protection for body & screen
Some offers pockets for storing cards or money
Disadvantages
Can be expensive
Makes phone bulky
Buy Flip Cover for Mobile Phones
A pouch case consists of a pouch in which you can slide your phone. The pouch can be made of fabric, leather or PU leather. This case does protect your phone body and screen but it is very impractical because every time you have take out your phone for using it and in this process you can drop your phone resulting in damage. Most of the pouch cases can be used with your belt because of the hook present on their rear side.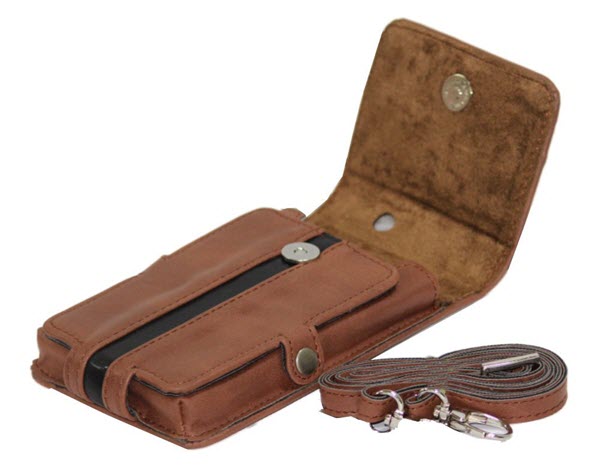 Advantages
Decent protection to screen & body
Can be hooked on belt
Disadvantages
Impractical to use
Phone susceptible to damage when not in pouch
A metal back cover or case is made up of metal for protection of the phone body. The metal used in these cases is generally aluminum or some other alloy. Metal may look good if it is a good one and it also offer excellent body protection but the screen is left unprotected.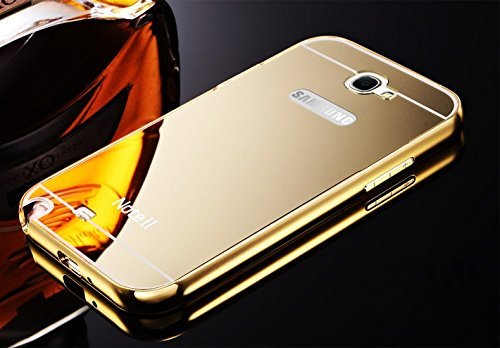 Phone heating is lesser in metal cases compared to other cases because metal is a good conductor of heat and it dissipates the heat quickly to the surroundings. The main disadvantage of metal cases is that it makes your phone relatively heavy compared to other cases mentioned above. Also they can be expensive and are not available for all mobile phones or smartphones.
Advantages
Looks good
Better heat dissipation
Very good body protection
Disadvantages
Makes phone heavy
Can be expensive
Limited availability
Buy Metal Back Cover for Mobiles
Final Words
Mobile Covers are not necessary if you take very good care of your phone, but if you are a casual user then you must get a good mobile cover for your phone. You can choose any of the above mobile covers depending on your requirements and budget. If you have any queries or doubts then feel free to ask me by leaving a comment below.
Check out all Mobile Phone Covers
See also: