Use Glass Screen Protectors for Phones without Gorilla Glass
Touch Screen is one of the most sensitive and important parts of your Smartphone. Without it you cannot interact with your Smartphone. To protect the display or touchscreen of smartphones companies like Corning and Asahi have come up with their scratch and damage resistant glasses known as Gorilla glass and Dragontrail glass respectively. Smartphones that are equipped with Gorilla glass or Dragontrail glass have their screen protected in much better way compared to the ones that does not have these scratch resistant glasses.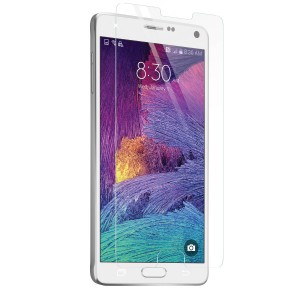 You also know that not all Smartphones comes with Gorilla glass or Dragontrail glass protection. So in this situation you have to use that plastic screen guard or protector to protect your screen from scratches. These plastic screen protectors do not last longer because they can get scratched very easily and then they reduce the visibility of your screen. After that you have to throw it away and buy a new one for your phone. But now with the advancement of technology, a new kind of screen protector has been launched in the market which is called Tempered Glass Screen Protector. Let us find out more about this durable glass screen protector.
What is a Tempered Glass Screen Protector?
A Tempered Glass Screen Protector is a very tough, durable and glass based screen protector for your Smartphone. It is made up of glass and has Anti-Fingerprint / Oleophobic / Anti-Glare coating on it depending upon the manufacturer or brand. Some of them are also water proof and dust proof. Like Gorilla glass it is also very hard and is very difficult to scratch or damage. It also offers great visibility and feel, which is the basic characteristic of a glass. It is very easy to apply and remove unlike the plastic screen protectors, which leaves air bubbles behind them.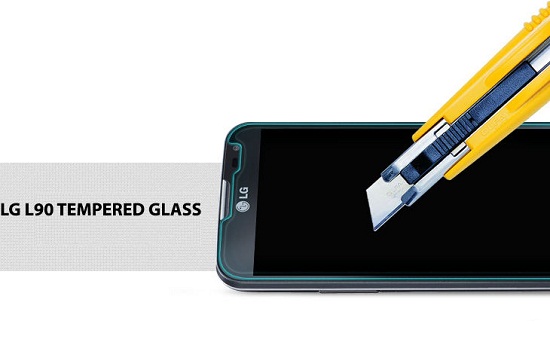 Tempered Glass Screen Protector is a great alternative and solution for the Smartphones that does not have Gorilla glass or Dragontrail glass protection. By using a Tempered Glass Screen Protector you will get almost the same level protection that you get from a Gorilla glass or Dragontrail glass. You will also get the same feel of your touchscreen as they are very thin in construction. Also it can be changed easily if you damaged it by dropping your phone from a reasonable height.
The main thing that you must always keep in mind is to get Tempered Glass Screen Protector with 9H hardness rating and it should be from a reliable brand otherwise you will not get much benefit from it.
Features of a Good Tempered Glass Screen Protector
9H Hardness Rating (for Scratch Proof)
Easy to Apply (Silicone Adhesion)
Has Oleophobic Coating (for resisting fingerprints)
Completely Transparent (99.99% Transparency)
Shatter Proof
Responsive Touch
How much it Cost?
A Tempered Glass Screen Protector is a bit expensive than the plastic screen protectors but they are worth the price you pay for it, because you do not have to replace them again and again unless there occurs some serious damage to it. They may cost a bit on higher side initially but their running cost is cheaper as they last longer and you do not have change them frequently, which is not the case with plastic screen protectors.
Good Brands of Tempered Glass Screen Protectors
Here are some popular and good brands of Tempered Glass Screen Protectors that you can try safely. They are Nillkin, ZAGG InvisibleShield, Spigen , Armorz Stealth Extreme R, BodyGuardz Pure®, Zeetron.
Comparison of Tempered Glass Screen Protectors and Gorilla Glass