How to Find Good Screen Guard / Protector for Smartphone
Touchscreen is one of the most important and crucial parts of your Smartphone. Without it you cannot interact with your phone and perform any task. So it is your utmost duty to protect your Smartphone screen from any damage or scratches. To protect the smartphone touchscreen there are screen guards or screen protectors available in the market which acts as a protective layer on your phone screen.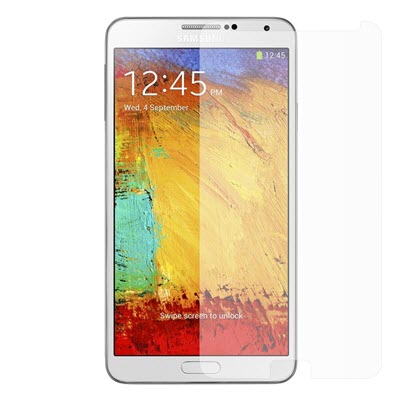 A good screen guard should be able to protect your smartphone from scratches, smudges and accidental drops on hard surface and keep the screen in one piece by absorbing all the impact. So here in this article I will guide you on how to choose a good quality screen guard for maximum protection of your smartphone screen.
Must Read: Different Types of Mobile Covers to Protect your Phone
Types of Screen Protectors or Screen Guards
There are mainly two types of screen protectors available in the market that are being mentioned below.
Plastic or PET Film Screen Protectors
These are the normal screen protectors that are made from plastic material. In this a thin plastic sheet or PET Film having good visibility & clarity is used to protect your smartphone screen. Plastic screen guards can only protect your phone from minor scratches and nothing more.
Tempered Glass Screen Protectors
These are the modern day screen protectors that are made up of glass or glass based like material having good flexibility. These screen protectors are far better than the plastic screen protectors and they can protect your smartphone screen to a greater extent. It is just like that you have extra layer of gorillas glass protection on your smartphone screen. To know more about tempered glass screen protectors go through the link below.
Learn more about Tempered Glass Screen Protectors
Important Tips on Finding a Good Screen Protector
Here are some very important tips on finding a good and reliable screen guard to protect your smartphone screen.
Find the Right Size
When getting a screen protector you must make sure that its fits perfectly on your smartphone screen. You should check its packing and see that its size is specified for your smartphone model only.
Visibility & Clarity
The screen protector should have excellent clarity and transparency so that you will not face any visibility issues. Here try to look for screen guards or screen protectors having 99% to 100% transparency. Screen guards having excellent transparency also called as HD screen protectors.
Scratch Resistant
The screen protector should itself be resistant to scratches. It must be noted that only glass screen protectors can have this quality. It is because glass can be toughened or strengthened to a great extent but plastic cannot be.
9H Hardness Rating
This is applicable to glass screen protectors only. So if you are getting a glass screen protector then it should be of 8H or 9H hardness rating. This will prevent your screen from scratches and also prevents it from breaking during heavy impacts or drops.
Shatter Proof / Anti-Shatter
Again this applies to glass screen protectors. Your glass screen protector should be shatter-proof which means that during a major impact or accidental drop, your screen protector may crack or break but it should not scatter in small pieces and fall off. You screen protector must hold its shape and remain in one piece to protect your smartphone screen by absorbing all the impact on itself.
Special Features & Coating
It is an additional advantage if your screen protector has following features or special coating on it.
| | |
| --- | --- |
| Type of Coating | Functionality |
| Oleophobic Coating | Repels Oil and Resists Fingerprints & Smudges |
| Hydrophobic Coating | Repels Water |
| Matte / Anti-Glare Coating (optional) | Reduce glares and allows you to see better in sunlight or heavy lighting. Also resists fingerprints. This is optional as matte screen guards is totally a different category. |
Reusable
Some screen protectors are reusable and they can put on again after you have taken them off from your touchscreen for some reason.
Touch Sensitivity
Your screen protector should have good and delicate touch sensitivity so that it registers your finger touch responses without any delays and without applying too much pressure on your smartphone screen. Also the silicone adhesive should be strong enough to keep the screen protector adhere to the screen tightly.
Thickness
The screen protector should be thin otherwise it will look cheap and spoils the overall look and feel of your smartphone. The screen guard thickness should be 0.3mm or lesser.
Brand or Company
Well screen protectors are not made by big smartphone companies but here also there are some good companies that provide high quality screen protectors. Also I advise you to stay away from really cheap screen protectors. Some companies that make good screen protectors are Nillkin, ZAGG InvisibleShield, Spigen , Armorz Stealth Extreme R, BodyGuardz Pure, Zeetron etc.
Conclusion
At the end I would like to say that you should always buy a good quality Tempered Glass Screen protector for your smartphone taking in account all the points that I have mentioned above. But if the glass screen protector is not available for your smartphone model then you can buy a good plastic screen guard for your phone having the above mentioned qualities.