List of Qualcomm Quick Charge Phones & Tablets
Charging a Smartphone or a Tablet can take hours if its battery is almost empty or have very little charge left. With the advancement of new technologies it is now possible to almost fully charge (75% -80%) a smartphone or tablet in only 30 minutes (depends on phone/tablet battery size) with the help of Quick Charge Technology. Let us now look at Quick Charge Technology and which smartphones and tablets support it.
What is Quick Charge or Fast Charging?
Quick Charge is a fast charging technology developed by Qualcomm. Using this technology you can charge your quick charge enabled snapdragon smartphone or tablet battery in a matter of minutes. Quick Charge 2.0 and Quick Charge 3.0 technology can charge your device up to 75% faster as compared to conventional charging process. Quick Charging is also called Fast charging or Rapid charging and it requires a special charger known as Quick charger/ TurboPower charger in addition to a Quick Charge enabled device. For Quick charging your phone or tablet must be Quick charge enabled otherwise you might end up damaging your phone and its battery.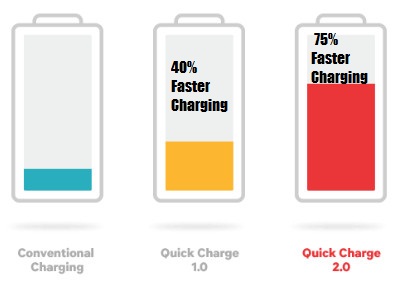 Note: Quick Charging should not be confused with Wireless Charging as both are very different technologies and are almost opposite to each other. Quick Charging charges your very very fast while Wireless Charging is a cable-less or wire-free charging process that is even slower than conventional charging.
How Quick Charge Technology Works?
The basic idea behind Quick Charge is that you supply more voltage to the battery which then charges your device at a faster rate. The standard or conventional chargers have Output voltage of maximum 5V whereas Quick Charge Adapters or chargers can supply upto 12V. The Qualcomm Snapdragon SOC or processor then determines the optimum maximum voltage at a particular time for your battery to charge it without doing any damage. So charging the battery with increased voltage levels results in faster charging of your smartphone / tablet battery.
So in simple words we can say that,
Quick Charging->Charging the Device with Increased Voltage levels that a Battery can handle
Requirements for Quick Charge or Faster Charging
To quick charge your phone, your phone must be Quick Charge enabled and you will also need a Quick Charge Adapter or Quick Charger to Fast charge your phone or tablet.
Generally Quick Charge Adapters and chargers come in two variants based on their power output.
15W Quick Charge Adapter
25W Quick Charge Adapter
Power Output of 15W Quick Charge Adapter
Standard Output: 5V / 1.67A (8W)
TurboPower Output: 9V / 1.67A (15W)
TurboPower Output: 12V / 1.2A (15W)
Power Output of 25W Quick Charge Adapter
Standard Output: 5V / 2.85A
TurboPower Output: 9V / 2.85A (25W)
TurboPower Output: 12v / 2.15A (25W)
Note: The bigger 25W quick charger is only useful for devices with bigger batteries (over 3500 mAh)
Quick Charge Versions or Revisions
Here are the various versions of Quick Charge technology by Qualcomm.
Quick Charge 1.0 – Quick Charge 1.0 was the first edition in fast charging technology by Qualcomm. It chargers the phone 40% faster than the conventional charging. It is now being outdated and is replaced by Quick Charge 2.0 which is being used today in select Qualcomm Snapdragon phones and tablets.
Quick Charge 2.0 – Quick Charge 2.0 is almost two times faster than the Quick Charge 1.0. Quick Charge 2.0 can charge your device 75% faster than conventional or normal charging.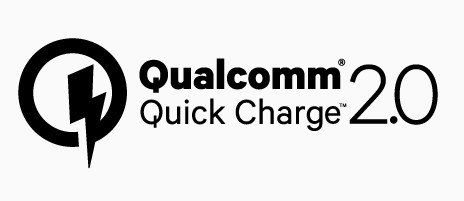 Quick Charge 3.0 – Quick Charge 3.0 is the next generation fast charging technology that is four times faster than conventional charging and twice as fast Quick Charge 1.0 charging. The charging rate of Quick Charge 3.0 remains same as Quick Charge 2.0 but it is 38% more efficient than Quick Charge 2.0. This means Quick Charge 3.0 will generate lesser heat and it employs a relatively more efficient battery charging process than Quick Charge 2.0.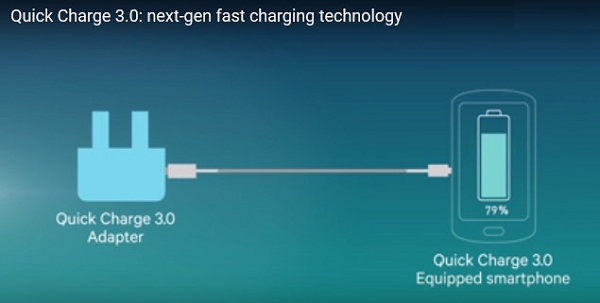 Quick Charge 3.0 is also connector independent and it also supports the latest USB Type C technology or connector. Quick Charge 3.0 will be available in some of the newest Qualcomm Snapdragon processors, including the Snapdragon 820, 620, 618, 617, and 430. Quick Charge 3.0 is backward-compatible with Quick Charge 1.0 and Quick Charge 2.0 devices.
Quick Charge Adapters or Fast Charging Chargers
As I have said before also that you will need a Quick Charger or TuroPower charger to quick charge your phone / tablet. There are many fake and duplicate Quick chargers available on the internet and market. So you must be very careful in choosing a Quick charger and have to make sure that the Quick Charge Adapter you are getting is Qualcomm certified. Here are some recommended Quick Charge adapters / chargers:
Aukey Quick Charge 2.0 Quick Charger (Qualcomm Certified)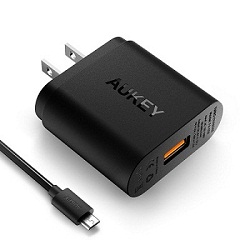 Motorola Original TurboPower Charger (15W)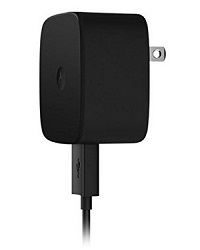 Buy Motorola TurboPower Charger
Tronsmart Quick Charge 2.0 Quick Charger (Qualcomm Certified)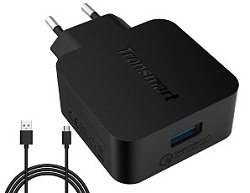 Buy Tronsmart Quick Charge 2.0 Quick Charger
There are also Quick Charge Portable Chargers available in the market but buy only the ones which are certified by Qualcomm. Here is a Qualcomm certified Quick Charge Portable Charger.
Anker PowerCore+ 26800 Premium Portable Charger (Qualcomm Certified)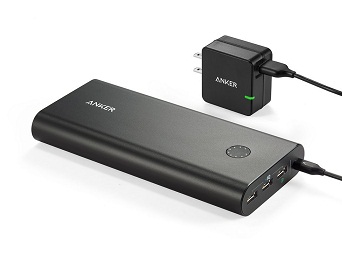 Buy Anker PowerCore+ 26800 Premium Portable Charger
List of Smartphones & Tablets that supports Quick Charging
Here is the complete list of select Snapdragon Smartphones and Tablets (Android, Blackberry etc.) which supports Quick Charging or Fast charging technology.
Asus Transformer T100
Asus Zenfone 2
BlackBerry Priv
Disney Mobile on docomo
Droid Turbo by Motorola
Eben 8848
Fujitsu Arrows NX
Fujitsu F-02G
Fujitsu F-03G
Fujitsu F-05F
Google Nexus 6
HTC Butterfly 2
HTC One (M8)
HTC One (M9)
HTC One A9
Kyocera Urbano L03
Lenovo Vibe P1
LeTV One Max
LeTV One Pro
LG G2 Flex 2
LG G4
LG V10
Moto G Turbo Edition
Moto X Pure Edition
Moto X Style
Motorola Moto X (New)
Panasonic CM-1
Ramos Mos1
Samsung Galaxy Note 4
Samsung Galaxy Note 5
Samsung Galaxy Note Edge
Samsung Galaxy S5 (Japan)
Samsung Galaxy S6
Samsung Galaxy S6 Edge
Samsung Galaxy S6+
Sharp Aquos Pad
Sharp Aquos Zeta
Sharp Aquos Zeta Compact
Sharp SH01G/02G
Sony Xperia Z2 (Japan)
Sony Xperia Z2 Tablet (Japan)
Sony Xperia Z3
Sony Xperia Z3 Compact
Sony Xperia Z3 Tablet
Sony Xperia Z3+
Sony Xperia Z4
Sony Xperia Z4 Tablet
Sony Xperia Z5
Sony Xperia Z5 Compact
Sony Xperia Z5 Premium
Vertu Signature Touch
Vestel Venus V3 5070
Vestel Venus V3 5570
Xiaomi Mi 3
Xiaomi Mi 4
Xiaomi Mi 4i
Xiaomi Mi Note
Xiaomi Mi Note Pro
Xiaomi Mi4C
Yota Phone 2
ZTE AXON Max
ZTE Axon Pro
ZTE Nubia My Prague
ZTE Z9
Read more: