List of Qi Wireless Charging Phones & How Wireless Charging Works
Wireless charging is a new and hassle free way to charge a smartphone that is gaining much attention and popularity. This is because of the increased convenience and lesser hurdles involved in wireless charging. There is only limited number of phones that fully supports this technology but they are expensive. Here in this post I will tell you about the wireless charging technology, how it works and provides you the list the smartphones that supports wireless charging.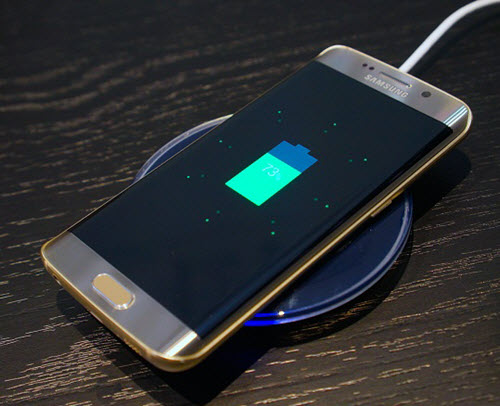 How Wireless Charging Works?
Wireless charging also known as Inductive charging is an advanced technology that charges the battery of your phone wirelessly or without any wires plugging to your phone. The most common standard for wireless charging in phones is Qi (inductive power standard) standard which provides wireless charging upto 4 cm (1.6 inches).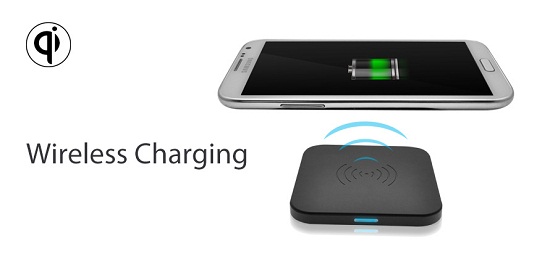 Wireless charging works through a process known as electromagnetic induction. Both your phone and wireless charger consists of a coil. Here for understanding we refer the coil in the wireless charger as primary coil and coil in the phone as secondary coil. When the current passes to the primary coil in wireless charger then an electromagnetic field is generated which passes through secondary coil and through the process of inductive coupling the secondary coil converts that electromagnetic field to current which is then supplied to the battery for charging purpose.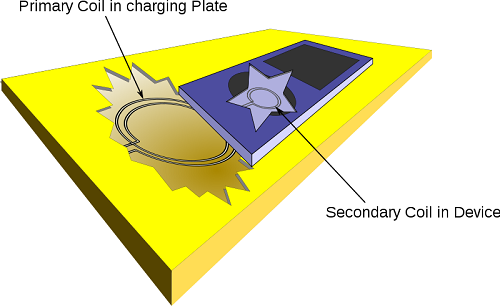 So we can say that,
Current->Wireless Charger Primary Coil->Electromagnetic Field->Phone Secondary Coil->Current->Battery Charging
There are various advantages and some disadvantages of wireless charging that are being mentioned below.
Advantages of Wireless Charging
Here are the various advantages of wireless charging.
Convenience
Wireless charging is very convenient as you do not have to worry about or face the hurdles of wires and cables. You just have to put your phone on the wireless charging pad and your battery will start charging instantly.
Durable
Wireless charging is relatively durable as compared to cables or adapters. This is because sometimes your cable can get damaged or break but this problem is not present in wireless charging. Also sometimes a loose connection to your phone micro USB port can stop the charging of your phone which can cause you wastage of time and your work.
No Corrosion
There is no corrosion at the end connectors of your charger or your phone's port as there is no physical cable involved. You can also charge your phone even if your phone's micro USB port is not functioning properly.
Disadvantages of Wireless Charging
Here are some disadvantages of wireless charging.
Charging Takes Time
Wireless charging is a slow process and it takes longer to charge your phone as compared with traditional charging with cables and adapters. So it is not as beneficial for you if you want to charge your phone quickly.
Expensive
Wireless chargers or Wireless charging pads are much more expensive as compared to traditional chargers. So if your wireless charging pad gets damaged then it will prove an expensive matter for you.
What if your Phone does not support Qi Wireless charging?
Wireless charging is supported on fewer high end smartphones only but there is a way to wireless charge your phone even if it does not supports wireless charging. You can do this by using a Universal Qi Wireless Charging Receiver Film that you can attach to the back of your phone or put it inside the battery compartment and plug-in the film micro-USB connector in the micro-USB port of your smartphone. After that you can wireless charge your smartphone using a standard Qi wireless charging pad / pod.
Buy Universal QI Wireless Charging Receiver Film
Good Qi Wireless Charging Pad for your Smartphone
List of Phones with Qi Wireless Charging
Here is the list of all Smartphones having Android, Windows OS and other OS that support Wireless charging or has integrated wireless charging device.
Asus Padfone S
Blackberry Z30
Blackberry Classic
Cat Catphone S50
HTC 8X
HTC Droid DNA
HTC Thunderbold
Kyocera Hydro Elite
Kyocera Urbano L01
Kyocera Urbano L03
Kyocera Torque
Kyocera Torque G02
LG Optimus G Pro
LG G3
Motorola Droid Max
Motorola Droid Mini
Motorola Droid Turbo
M.T.T. Master
Nokia Lumia 735
Nokia Lumia 830
Nokia Lumia 920
Nokia Lumia 928
Nokia Lumia 930
Nokia Lumia 1520
Nokia Lumia 950XL
Nokia Lumia 950
Nokia Lumia 950 Dual SIM
Google Nexus 4
Google Nexus 5
Google Nexus 6
Google Nexus 7
Samsung Galaxy S6
Samsung Galaxy S6 Edge
Samsung Galaxy S6 Edge+
Samsung Galaxy Note 3
Samsung Galaxy Note Edge
Sony Xperia Z3
Sony Xperia Z3V
Sony Xperia Z4V
Vertu Signature Touch
Yotaphone 2
Read more: