Fix Slow 2G/3G Internet Problem on Android Smartphone
Mobile internet users have grown tremendously over couple of years. Now more and more people are using internet on their smartphones and tablets rather than on their computers. Mobile internet speed have also increased to a great extent with the rise of 3G and 4G internet services, but if you are facing slow internet on your android smartphone then here I am going to tell you some tips which can help to speed up your internet on your android smartphone.
Must Read: How to Fix Mobile Network Not Available Error
Tips to Fix Slow Internet on Android Smartphone
Here are some tips that you can follow to speed your current mobile internet connection (2G/3G) on your android smartphone.
Check Network Signal Strength
First thing you should do is check whether the network signal strength is good or not. If your phone is out of network reach or there is only one or two bars showing in signal strength then you may experience slow internet with frequent lags. To fix this move to another area or outside to get better network signals.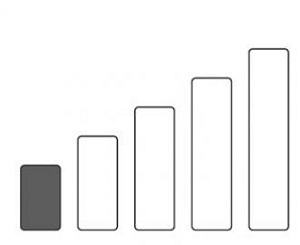 Stop Auto Sync & Apps Background Data
Stop the auto sync and background data for applications that you do not want. It is because there are some applications which syncs themselves and uses background data when you turn your internet ON on your android phone. This can ultimately results in slow internet speed as the other applications are also using the internet.
Turn Off Auto Update
Turn Off Auto update in the Google Play settings. This is because some apps can start auto updating themselves and uses your internet bandwidth which can slow down your internet.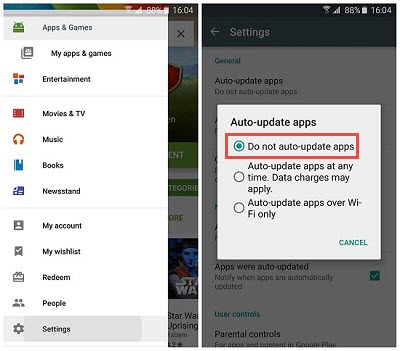 Use Faster & Better Browser
You can also use a better and faster browser like Opera Mini or Google Chrome for better and faster internet experience. In some phones the stock android browser is not good and does not perform well and you may experience slow internet when browsing on the stock android browser.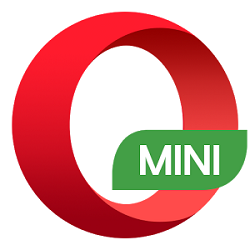 Download Opera Mini Browser for Android
Select Right Network Mode (GSM/WCDMA)
Make sure the Network Mode settings in Mobile Network menu is set to either Auto or GSM/WCDMA, because if it is set to only GSM they your phone will catch only 2G/Edge network even if your phone is 3G enabled and you have 3G plan activated on SIM. This results in reduced internet speed as you are getting only 2G internet speed. So check this setting and make the necessary changes if required.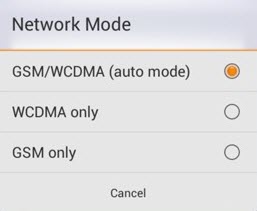 Update Android OS
Sometime the slow internet problem is also due to some bugs or non-optimization of network / internet settings in your Android OS. So to fix this you can update your Android OS to the latest one and see whether it fixes your slow internet issue or not.
Telecom Service Provider Issues
It may be possible that your telecom service provider is experience issues with their internet servers, so call them on their customer care number and verify that the problem is from their end or not.
Change Telecom / Mobile Operator
If your telecom or mobile operator internet services are not up to the mark then you can change it and get a SIM of the telecom operator that provides fast 3G internet services and has good record in this area. You can consult this with your friends and relatives to find out which mobile operator has the best internet service in your area or region.
Get a Better Android Phone
If your phone is really old and not up to the mark with latest technology then I would advise you to get a better android smartphone with latest hardware specifications with 3G and 4G / LTE support.
See also: