Safest and Easiest way to update your Android OS on Smart-phones
Software updates for Android OS are released time to time to bring some new features, bug fixes or performance enhancements on Android based Smart-phones or tablets. It is always recommended to update the software to the latest version whenever any update is released by your phone manufacturer. There are basically two ways to update the OS – one is by PC and other is by Wi-Fi Internet connection. The PC mode requires data cable, computer and internet connection for the updation of software. This is a very risky process and complicated too. Any disconnection of the phone with your computer or internet can result into a dead phone.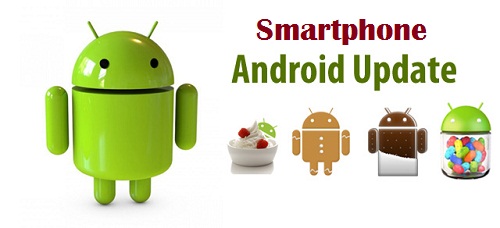 The easiest way to update the OS on your android phone is through Wi-Fi mode. It requires only a Wi-Fi internet connection. You just have to go to your phone settings->about phone->software update->update. The update process will begin immediately and you just have to wait for the process to finish on its own, but make sure you have enough battery charge left to finish the process or you can plug the charger in the phone to be on safe side. It can take about 15 to 20 minutes depending on your phone model and internet connection speed.