Useful Tips on Choosing a Good & Reliable Smartphone
Smartphones have grown tremendously over the past few years, all in terms of performance, technology and popularity. They have also become very cheap and now almost everyone in this world has them. They are becoming a necessity for us now and we are somehow are totally dependent on it for most of the time.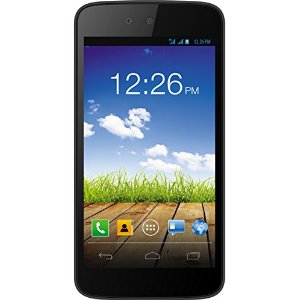 Nowadays the Electronics or Mobile Market is flooded with Smartphones from different companies and having different specs, thus it has become very confusing for most of the people to decide about which smartphone to get for their specific needs or their usage. So here is a detailed guide on selecting a good Smartphone and what things matter the most for selection of a good Smartphone.
How to Find a Good Smartphone – Important Things to Look Out
Here are some very important things that you should know before getting a smartphone for you so that you can make the right decision.
Operating System (OS) / Platform
First thing is to decide and choose the OS or Platform that you want for your smartphone. Maily there are three options for Operating System, iOS (only for iPhone), Android and Windows. If you are going for iOS then you are only stuck with iPhone but Android and Windows have wide range of smartphones available. Android OS has become very popular because of its open source nature, huge community of developers, large number of apps (both free and paid) and availability of huge selection of smartphones. You can also find an Android smartphone costing as low as Rs. 3000/-. Windows OS is least popular among all and I also recommend avoiding it as they do not have a huge community of developers as compared to Android and also the user interface of Windows OS is a bit confusing and somewhat harder to use.
Read: Comparison of Android vs iOS vs Windows Phone Mobile Operating Systems
Processor or CPU
Next comes the CPU or Processor. Multi-core Processors are very common these days that comes in Dual core, Quad core, Hexa core and Octa core varient. In general a processor with more cores requires more power, thus it will drain your phone battery faster. There is not much of an advantage in going for a processor with more cores because it is a phone not a full sized computer, and you are not going to find and run heavy duty games and applications on it as you do it on a computer. Also the performance of a good dual core processor and a quad processor is also not very noticeable on a smartphone. So a decent Dual-core or even a Quad-core processor with speeds ranging from 1.1 GHz to 1.8 GHz is more than enough for a smartphone for normal usage.
Read: Mediatek vs Snapdragon Mobile Processor Comparison
Memory (RAM)
Always try to look for a Smartphone with 1 GB or more RAM, as in Smartphones you cannot upgrade your memory as you can do with PC's and Laptops. More RAM means smooth functioning of your Operating System and you will encounter no lags in running multiple applications and games.
Display
A display with 4 – 5 inch screen is a perfect choice between portability and usability. If you have smaller screen then you will face difficulty in reading text and moving your fingers on the capacitive touch screen, but if you have larger screen then the phone will not fit good in your pockets and portability can become a serious issue. Also one most important thing you should keep in mind that always look for a smartphone having Gorilla Glass or Dragontrail Glass screen protection, as this makes your screen resistant to scratches and minor damages, otherwise you have to put on that cheap looking screen guards or protectors every time on your screen that fades away easily and decreases the visibility and performance of your capacitive touch screen.
Read: Types of Display Screen in  Smartphones
Read here in detail why to opt for a Smartphone with Gorilla Glass or Dragontrail glass
Storage Memory
A smartphone should have at least 1 GB of internal storage memory to accommodate the applications or apps that cannot be moved to the SD card. Also always make sure that the phone you are getting have microSD card slot if it does not have huge amount of internal storage i.e. in the range of 8 GB or 16 GB.
Camera
Camera Resolution (i.e. Megapixels) is of personal preference or choice, but make sure the phone should have Front facing camera as it is required for video calling. A decent primary camera of 5MP to 8MP is enough for clicking casual pictures because if you really want a high quality camera then should purchase the Digital SLR Camera's from Canon, Nikon and not the smartphone.
Battery
A good smartphone should be equipped with a battery having decent capacity. The capacity of battery does vary according to the specs of the phone, mainly with the processor. For dual core phone look for battery with capacity of 1500 mAh or more, and for Quad core look for battery with capacity of 1800 mAh or greater. One thing you should also note that NEVER buy a smartphone with non-removable battery because if the battery gets damaged or runs out of life then you have to send it to the manufacturer or service centre for replacement which I think is a headache for everyone.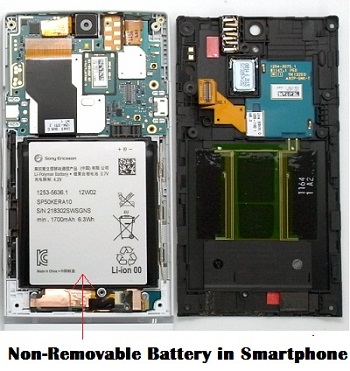 Other Features
Other features like GPS, Wi-Fi, 3G, HSPDA, HSPA, microUSB, Bluetooth comes with every decent smartphone so there is no need to look at them in detail.
Build Quality
The build quality should also be good and the phone should not feel clumsy or slippery in your hands. It must feel robust and have a good grip in your hands.
Brand / Company
The Brand or the Company does matter but to a limited extent because there are now many new and small companies that are producing very good quality Smartphones with almost all the advanced features. Some of these companies are Xolo, LAVA, Micromax etc. Phones from bigger brands like Samsung, LG, HTC will likely to cost more without any much added advantage. Also make sure the phone company has their support centers in your town or region because if by chance any technical fault comes out in your phone then you can take it to their service center for repair or replacement.
Conclusion
So if you follow and keep these above mentioned things in your mind then you can definitely get a good smartphone for yourself without any doubts or confusion.
Buy Smartphones at Huge Discounts