Top Features to Look For when Buying a Motherboard
Motherboard is one the most important parts of your computer. It is the backbone of your computer where all the other devices and components are connected to it. The performance of your all other components may also depends on the quality of your motherboard. Motherboard comes in different specifications, sizes and features. To select a proper motherboard for your processor and for other devices you can go through the guide below.
Guide on How to Find a Good Motherboard for your PC
But here in this post I will be listing down some important features that you should have in your motherboard when you are buying your new motherboard for our desktop PC.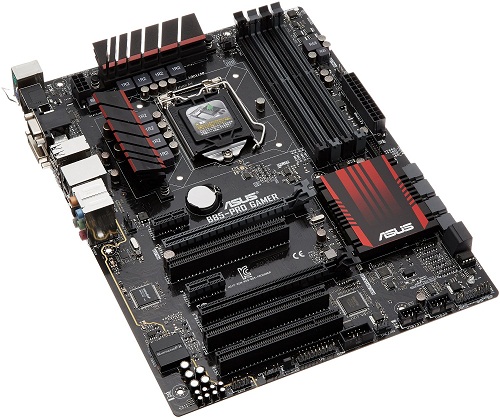 Important Features that your Motherboard Should Have
Here are some top features that you should have in your new motherboard.
Overclocking
Overclocking is an important feature only if you are a hardware enthusiast, expert or a gamer, and want to get out maximum performance from your processor. Overclocking you processor can get you extra performance but it may damage your processor and voids its warranty if done incorrectly. Not all motherboards supports overclocking and some of them does it better than the others. So when getting a motherboard you must see that it has good overclocking ability.
PCI-Express x16
Without PCI-Express x16 slot you cannot install graphics card on your motherboard. Well it has been seen that not many people buy graphics card for their PC and are generally satisfied with the onboard graphics only, but it may be possible that you need a graphics card in the future, so it is always better to have graphics card slot ready for you. So my advice is to always get a motherboard with PCI-e x16 slot.
Extra RAM Slots
Most of the budget micro-ATX motherboards come with only two RAM slots. This can pose a problem for you if you want to upgrade to your memory to greater level in the future. So look for motherboard with four DIMM slots / RAM slots to remain safe for future memory upgrades.
USB 3.0 Ports
USB 3.0 is currently the latest and the fastest USB interface for transferring data. It is almost ten times faster than the older USB 2.0 version and is very useful when you have to transfer huge amount of data from or to your USB 3.0 enabled external hard disk. Data transfer of USB 3.0 is 5 Gbit/s (625 MB/s). So it is must that you have USB 3.0 ports on your motherboard. You can identify USB 3.0 ports by looking at them and if you see blue color in them then it is a USB 3.0 port otherwise not.
SATA 3.0
SATA 3.0 is the third generation (or revision) of high speed SATA interface. It has data transfer rate of up to 6 Gb/s. The sequential read and write speed of SATA 3.0 port is 550 MB/s and 520 MB/s respectively. So if you have a SATA 3.0 enabled hard disk then using it on SATA 3.0 port can maximize the performance of your computer as it can achieve high data transfer rates.
Good Onboard Audio
You motherboard should have a good onboard audio if you do not want to invest in an external sound card. Look for motherboard that supports 5-channel or higher channel audio and has Realtek sound chipset or better.
Dual BIOS & Recovery
It is not a necessary feature but it would be great if your motherboard has dual bios so that you can recover to factory installed bios anytime if you flash your BIOS incorrectly or any error happens in the process. Also your motherboard should support easy procedure or method to update or flash your bios to a newer one.