How to Find the Best Graphics Card in your Budget?
Graphics Card may not be of any interest to normal or casual PC users but it is the most important component for Gamers and Power users. Graphics card is essential if you want to play medium to high level games, watch High Definition Blue Ray Movies or want to run high end Video Editing and Graphics intensive applications on your computer.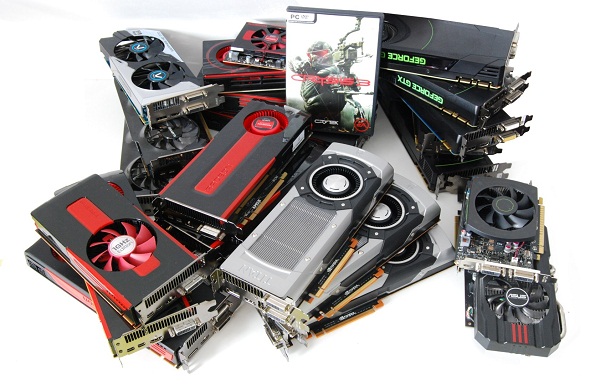 Graphics Cards are not cheap and sometimes even a budget range graphics card may cost you as much as the Processor, So here I will guide you on how to get the best graphics card which for your budget.
Fix or Decide your Budget
First of all fix your budget and decide how much money you have or want to spend on your new graphics card. Most of the users have budget in the range of Rs. 5000/-, Rs. 10000/-, Rs. 15000/- and some can even spend up to or more than Rs. 20000/- for a high end graphics card.
Guide on Finding the Right Graphics Card in your Budget
These are the most important things that matters when you are buying a graphics card for your PC.
AMD or Nvidia
AMD and Nvidia are the two top most graphics cards manufacturers in the world. Both are equally good quality wise but Nvidia has wider range of cards, especially for Entry level / budget level and mid-range graphics cards.
GPU, Cuda Cores & Stream Processors
GPU or Graphics Processing Unit is the heart of every graphics card. There are various types of GPU available i.e. from entry level to high level. You should always buy the graphics card with the GPU that has the maximum number of Pixel Shaders / Stream Processors or Cuda Cores available in your price range. Nvidia called these shading units as cuda cores and AMD as Stream Processors. These cuda cores or stream processors are individual processing cores that collectively combine to form a GPU. You can say that they are the horse power of a GPU. More is the number of these cores, the better and powerful your graphics card will be.
Memory Size, Type and Interface
Graphics Cards are equipped with high speed memory. Most of the graphics cards now have DDR3, GDDR3 and GDDR5 memory types. Entry level and budget range graphics cards come with DDR3 and GDDR3 memories and mid range to high end cards are equipped with GDDR5 memory. Memory is the place where all your game textures are stored. The size of the memory is also crucial in selecting a graphics card. For entry level cards I would suggest maximum of 1 GB memory, for mid-range cards 1 GB to 2 GB is enough and for high end card you should get 2 GB or more.
Another thing is to consider about memory is the interface or bus width. Two memories of same type and having same clock speeds but with different bus width / interface will have different bandwidth. Memory interface or bus width is specified as 64-bit, 128-bit, 256-bit and so on. So when choosing a graphics card, you should always go for a card having more memory interface or bus width.
Click here to Learn more about Graphics Card Memory in Detail
Cooling (Active vs. Passive)
There are two types of cooling available for graphics cards, one is active cooling and other is passive cooling. Active cooling consist of both fan and heatsink to cool down the temperature of GPU and sometimes Memory of your graphics card, but in passive cooling there is only a big heatsink with copper or aluminum tubes to cool down the temperature of your graphics card components. Active cooling is more effective in decreasing temperature than passive cooling. The only thing that is good about passive cooling is that it is silent whereas in active cooling, the fan makes a considerable amount of noise especially when playing heavy duty games.
Brand
There are various brands available for graphics cards such as Zotac, Palit, XFX etc. Different brands have different prices for the same graphics card model as some of them may be offering games and other stuff with it. You can safely go with the brand that offers you the minimum price for your chosen graphics card model that has same specifications in other brands too. The brand does not matter that much as all the brands of graphics cards are generally good.
Read more: