How to Find Good Portable Speakers for Laptop & Netbook
Laptops have become as powerful as desktop PC in almost every aspect, but the one thing that majority of laptops lacks is loud, clear and powerful speakers. The speakers on almost all Laptops and Netbooks are underpowered because of the space limitations in these portable devices. Listening music and watching movies can be a pain because laptop speakers are not loud enough to give you satisfactory audible sound for your ears. You can plug-in your desktop speakers to your laptop when watching movie or listening music but you cannot carry them everywhere and it will take much of your time in connecting their wires to your laptop. So here in this post I will tell you on how to find good portable laptop speakers that are loud & clear enough to fulfill your audio requirements.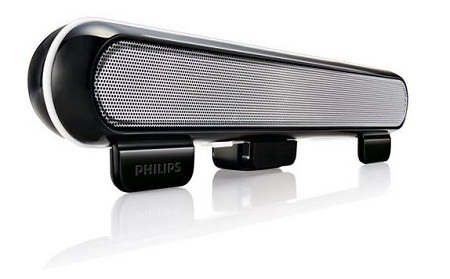 Must Read: Best Branded Earphones under 1000 Rupees in India
What to Look for in Good Portable Laptop Speakers
Here are some very important things that you should look for when buying portable or mini speakers for your Laptop or Netbook.
Build Quality
The build quality and construction of the portable or mini speakers should be robust and good. The speakers should be able to withstand minor accidental drops and they should feel solid in your hands.
USB Connectivity
Your laptops speakers must be USB to avoid any hassle. It must be clearly noted that USB speakers come in two different types as mentioned below.
USB Powered Speakers (with 3.5 mm plug)
USB Powered Speakers are ones that requires a USB Port for power. These speakers consist of two wires, one is the USB one for drawing power and the other one is a standard 3.5 mm plug for audio signal, which goes into the 3.5 mm jack of your laptop or any other device like smartphones etc. The various advantages and disadvantages of usb powered speakers are being mentioned below.
Advantages
Multipurpose – They can be used with all the devices that are equipped with a standard 3.5 mm jack. They can be used with computers, laptops, netbooks, mp3 players, audio players, smartphones, tablets etc.
Disadvantages
Sound Card Dependent – These speakers depends on your internal sound card of your laptop or any device, so if by chance your sound card fails then you cannot use them.
Analog Speakers – They are standard analog signal speakers because of the presence 3.5 mm plug. So there may be interference and distortion of some kind present when listening to audio.
USB Bus Powered Speakers (without 3.5 mm plug)
USB Bus Powered Speakers are the ones that have only one USB cable for Power and Audio signal. They draw power from usb port and also their audio signal travels through the same usb cable. They do not have 3.5 mm cable or plug and they can only be used in computers, laptops and netbooks. They are also known as plug and play speakers as no sound card and their drivers are needed for them. These speakers have inbuilt sound processing functionality present in them.
Advantages
In-built Sound Card – These speakers have in-built sound processing functionality or you can say that they have in-built sound card. So if your laptop sound card is not good enough or is not working then also these speakers are able to provide you sound or audio.
Digital Speakers – As the signal in these speakers is traveled through USB, so they produces digital audio and distortion free sound.
Disadvantages
Usage Restriction – They lack the standard 3.5 mm connector or plug, so they can only be used in desktop PC's and laptops.
Expensive – They are comparatively more expensive than the standard 3.5 mm Jack speakers.
Conclusion: So at the end it comes to your decision only on which USB speakers to buy because everyone has different requirements and needs. Both these USB speakers have their own merits, demerits and usage.
Loudness & Sound Quality
The speakers should be loud enough for moderate noisy room and the sound should not distort at high or full volume. You can check the speaker RMS value to know how loud they can be. To learn more about RMS output of speakers go through the link below.
What to look for in a Good Speaker & What is RMS & PMPO Output?
Brand
Always go for branded speakers if you want quality and performance. Local branded and cheap Chinese made speakers may cost you less but they are not worth buying. Some brands that make good portable laptop speakers are Logitech, Philips, Creative, Pioneer etc.
Must Read: