What to Look for in a Good Speaker System?
Speakers forms an important part of our computer system, home theater and our life. A good speaker system can enrich our listening experience and a bad one can spoil it. As of today there are many brands of speakers available in the market whether local or an international brand. They all have fancy designs and big sub-woofers by which we can get easily fooled. Many of us get easily carried away by looking at the PMPO power rating on the speakers box packing or on speaker itself. This PMPO rating is in Watts and it is usually found in thousands e.g. 3000 Watts, 5000 Watts or more. By looking at these high ratings we generally assume that the speaker system is very loud and of good quality, but this is not the case. The only rating that you should look for in a speaker is the RMS rating, which gives the accurate power output of the speaker.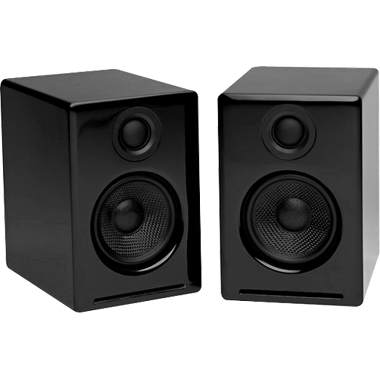 RMS vs PMPO Rating of a Speaker
Here is the main difference between RMS and PMPO power rating for a speaker.
RMS is Root Mean Square value which is a mathematical value of the power wattage of an amplifier or speaker handling. It is accurate measure of a speaker's output measured over time rather than for few microseconds.
PMPO or Peak Music Power Output is an instantaneous value of an amplifier output and is around four times more than the RMS value which is a continuous value. PMPO is the ability of the amplifier to deliver a large amount of power only for a fraction of time which can be in microseconds or lesser than that. PMPO is generally used as marketing ploy by cheap companies to sell their product in the market and it works, as people do not have any knowledge about the RMS rating of a speaker.
So, always look for the RMS rating before making a purchase. For use in homes and computers go for speakers having total RMS value (RMS of satellite speakers + RMS of sub-woofer) more than 50 and if you want a considerably loud speaker system then it should have RMS over 200 or 300.
Read more: