Graphics Card Related Doubts Cleared with Explanations
Graphics Card is one of the most important components if you are a gamer or a performance enthusiast. Novice users or users who do not have much knowledge on graphics have some or the other doubts when they plan on buying a graphics card for their PC.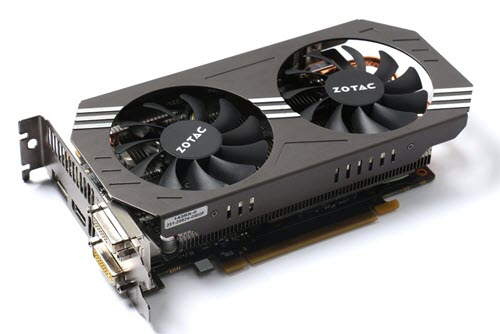 Regarding graphics card I have been asked many basic questions by my blog readers and other users so I thought why not make a detailed post on it and clear all their doubts here at one place only.
FAQs on Graphics Card
Here are the various questions that I have been asked frequently on graphics card. Here i will clear all your queries along with detailed answers and explanations.
Q1. Is 4GB Graphics card faster and better than 2GB card?
Answer: Many people think more the Memory the better is the performance of the Graphics Card. Well this is not true in most of the cases and I am going to discuss why. The performance of a graphics card does not depends on the size of the Memory but on factors like GPU Architecture, GPU model, Type of Memory, Memory Interface and Clock speed or Frequency of GPU and Graphics Card Memory.
Two same budget graphics cards (having same GPU) having memory 2GB and 4GB will perform the same because they don't have enough power to run games at high resolutions and therefore the extra memory will not come into play. Larger Memory is only required to run the latest demanding games at higher resolutions i.e. 1920 x 1080 or higher. Therefore it is practically useless to buy an entry level or budget graphics card with 4GB or higher memory, and you will be wasting your money for the extra 2GB or more memory. If you are going for a higher-mid range or high end graphics card then only you should look at the larger memory size, and for budget or mid-range graphics card look for cards with better memory type i.e. GDDR5 Memory having 128-bit or higher memory interface.
Read: Learn about Graphics Card Memory Type & its Interface
Q2. Does my motherboard support this Graphics Card model?
Answer: The major requirement of a graphics card is the presence of graphics card slot in your motherboard, which currently is PCI Express x16 or PCIe x16 slot. So if your motherboard has PCIe x16 slot on it then you don't have worry and your motherboard can support all the graphics card models having PCIe x16 connector.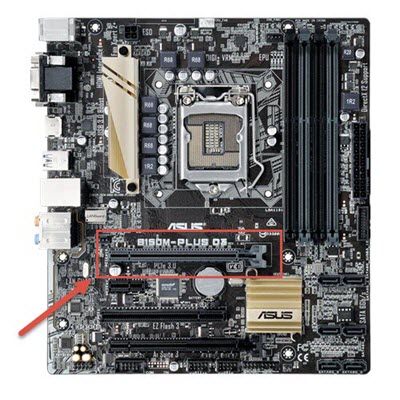 The performance of a Graphics Card may vary depending whether your motherboard has which version of PCIe x16 slot i.e. PCIe 3.0/2.0 x16 etc., because each one has different bandwidth and thus performance. Here are the details below for various versions of PCI Express x16 slots.
| | |
| --- | --- |
| PCIe x16 version | Bandwidth |
| v1.0 | 4 GB/s |
| v2.0 | 8 GB/s |
| v3.0 | 15.75 GB/s |
| v4.0 | 31.51 GB/s |
*Higher the bandwidth, the better is the performance.
Q3. Can DDR2 / DDR3 motherboard support DDR5 Graphics Card?
Answer: This is the question which has been asked to me quite a few times. Here I would like to make clear that motherboard memory type and size has nothing to do with graphics card compatibility. You can run a GDDR5 graphics card on motherboard supporting DDR / DDR2 / DDR3 / DDR4 RAM etc. The only thing you need to run a graphics card is the PCI Express x16 slot and a sufficient capacity SMPS depending on the graphics card GPU or model.
Q4. Can I Run latest games on Budget Graphics Card?
Answer: The thing here is that you will get exactly what you have paid for. If you are thinking that you can run high-end latest games on high settings on a budget graphics card worth Rs. 5000/- or so then you are in a complete misunderstanding. If you can run latest high-end games on high settings on a graphics card worth Rs. 5k the why would anybody buy a high-end graphics card worth Rs. 20k or 30k. You may be able to run latest games on a budget graphics card on low settings on medium resolution, but if you want more glory and graphics effects then you have to buy a mid-range or high-end graphics card which can let you play latest games on medium to high graphics settings on high resolution.
Q5. Do I have to change my SMPS for installing Graphics Card?
Answer: If you have a decent 350W to 400W branded SMPS and you are buying an entry level or budget graphics card then you do not have to change your current SMPS but if you are going for a mid-range or high-end graphics card then you must have to get a powerful SMPS for it.
At the end I would like to say that if you still have some doubts regarding graphics card then you can ask me by leaving a comment below.
You may like it: