Best PC Power Supply Brands to Look For
Computer power supply units (PSUs) or SMPS (Switch-mode Power Supply) are often overlooked when choosing components for building a new PC or upgrading an existing system. But a low quality PSU is just as likely to cause your PC to crash or behave erratically as buggy drivers or faulty hardware. SMPS or Power Supply forms the most important part of the computer and a good quality SMPS can enhance the performance and life of your PC components whereas a local branded or cheap SMPS can damage your components and can crash your PC.
Best PC Power Supply Brands or Companies
Here are the topmost computer power supply brands or companies.
Antec
Antec is an American company that makes Personal computer (PC) components and accessories. Its main products are the computer cabinets and power supplies (SMPS). It is known for its outstanding quality products. Antec offers a wide range of cases, such as its advanced Performance One Series, economical New Solution Series and VERIS family of media components designed for the home theater PC market. Antec's products also include front line power supplies, such as its premium Signature Series, powerful TruePower Quattro Series and EarthWatts, one of the most environmentally friendly power supplies available. PC gamers are an increasingly significant consumer of performance components, and many Antec products are designed for the gaming demographic, like the premier gamer enclosure: the Nine Hundred. Antec also offers a line of computer accessories comprising many original products, including its patented LED fans and notebook cooling solutions. Their products are comparatively expensive than of other companies.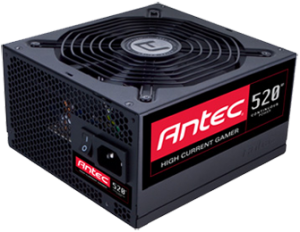 Coolermaster
Cooler Master is a computer hardware manufacturing company from Taiwan. Their main products are computer chassis (Cabinets), PSU (SMPS), coolers, cooling pads, and other accessories. Their Power Supplies or SMPS are also of top notch quality but are relatively cheaper than Antec. If you want an affordable good quality product then look no further than Cooler Master.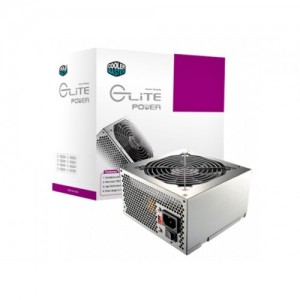 VIP (kunhar)
VIP range of Power Supplies are manufactured under Kunhar Peripherals Pvt Ltd, an Indian company. Their range of SMPS are cheapest among the good brands but they do not compromise on quality. Their SMPS are good on performance but are relatively difficult to find. If you are on budget then VIP power supplies will suit you.
Must Read: All VIP SMPS Models and Buying Links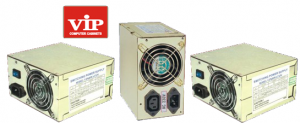 Corsair
Corsair is a computer peripherals and hardware company. Their range of products include high-speed DRAM modules, ATX power supplies (PSUs), USB flash drives (UFDs), memory and case cooling solutions, computer cases, solid-state drives (SSDs), and speakers. They offer quality range of Power Supplies that delivers stable and reliable power to your PC with a focus on energy efficiency and ease of installation.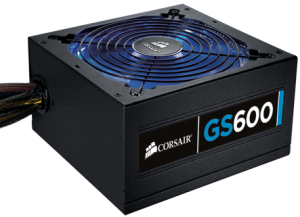 Tagan
Tagan is a company from Taiwan that only manufactures SMPS. Their SMPS are very expensive but are known for Rock Solid Performance. If you have extra cash and want the best power supply then go for Tagan PSU.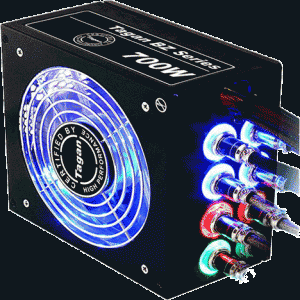 SMPS brands to avoid at any cost : Intex, iball, Enter, Zebronics, Frontech, Quantum, Advik
Buy Budget Power Supply Online
Read more: