Why you must get a good UPS for your PC
Uninterruptible Power Supply or UPS is a device that is generally used to provide power backup to your PC when the mains power goes off suddenly. Your PC can work without a UPS but I would strongly advise anyone to buy it because other than providing power backup it also provides other important functions which can protect your computer components from getting damaged. So here in post I will tell you on why should always buy a good UPS for your desktop PC as I have many people avoiding it and damaging their computer components.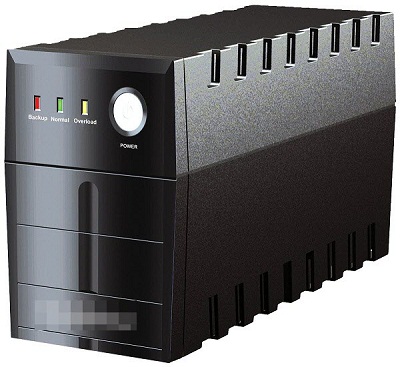 Top Reasons to get a UPS for your PC
Here are some top reasons on why should get a UPS for your PC.
Handles Voltage Fluctuations
A UPS also protects your computer components from sudden voltage fluctuations. Voltage Fluctuations are very dangerous and can cause serious damage to your PC hardware components especially your SMPS / PSU and Motherboard. A good UPS can regulate the voltage by switching ON and OFF to battery mode and supplying proper power to your computer.
Saving Unfinished Work
As you know that UPS provides power backup to your computer, so if you are in the middle of some unfinished important work then you can save your work and start again later when you have UPS installed. The backup time of a UPS depends on the computer configuration, running applications and the capacity of UPS battery. The average or approximate backup time of an average computer UPS is around 10 – 12 minutes when there is no game or heavy application is running.
Prevents OS from Crashing
A UPS allows you to properly shut down your PC which is very important because some Operating Systems may sometime crash or their files may get corrupted if they are not shut down properly, especially Windows Operating System.
Protects PC Components
A good UPS protects your PC components that are very sensitive to voltage fluctuations and power surges. These components mainly include SMPS and Motherboard. A good UPS has a fuse installed on the back side which protects your PC components from power surge or high current.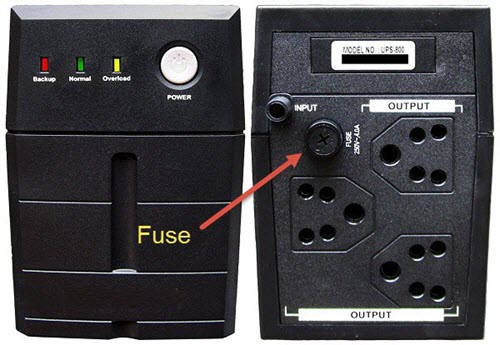 Must Read: Best Budget Branded UPS to Buy in India
Buy Branded Computer UPS Online