What to Look for in an Android Smartphone for Gaming
Present generation of Smartphones can do almost anything. You can check your mails, do office work, browse internet, listen to songs, watch movies, videos and play variety of games. Gaming on smartphone has becoming very popular and now more and more games of different types and genre are releasing on Android platform. Some games are lightweight and can also run on Android phones with low specs but some big games are very resource intensive and require phones having advanced and high-end hardware to run. So here I am going to tell you the important things to take care of when you are getting an android smartphone on which you can run and play any game comfortably.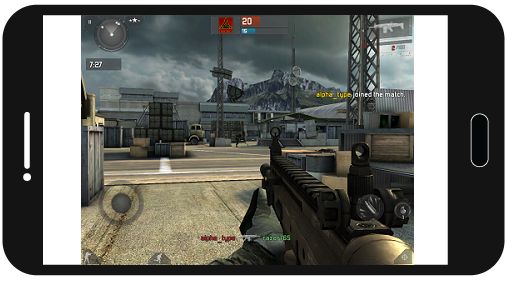 Top Things to Have in an Android Smartphone for Gaming
A smartphone for gaming will require extra processing power and resources. So here are the main things to take in account when you are buying an android phone for gaming.
Faster Processor & GPU
For gaming you should get a smartphone with Quad core or Octa-core processor (64-bit preferred) having speed of at least 1.2 GHz or faster. Go for high-end multi-core SOC (System on Chip) or CPUs from Mediatek and Snapdragon. Games requires too much of processing so you should get a powerful processor if you want no lags or freezing in gaming.
Sufficient RAM
Games consume lot of memory (RAM) so look for an android smartphone having 2 GB or more RAM. More the RAM the smoother will be the gaming experience.
Large Internal Storage
Games need lot of space to install on your phone storage. There are some games that cannot be installed on external storage i.e. on micro SD card, so your android phone should be having large internal memory, so that you can install your games, apps and also some space should be left vacant for the Android Operating System to work smoothly.
Bigger & High Resolution Display Screen
For better gaming experience your android phone should have bigger display touchscreen with high resolution (preferably HD). You will feel more comfortable in playing games on bigger screen. I would recommend screen size of at least 5-inches for gaming.
Gorilla Glass Protection
It is always good to have Gorilla Glass protection on your display screen to save it from scratches and minor damages. Gaming is an intensive activity and it may be possible that you may apply too much pressure on the screen or drop it accidentally during gaming. So to prevent this it is always recommended by me to buy a smartphone with Gorilla Glass or Dragontrail Glass protection.
Less Heating
Make sure that the phone you are getting has not got reputation of overheating otherwise it can cause damage to your body and the phone. You can search this information regarding heating on internet on various android or smartphone forums.
Robust Build Quality
The phone should be built solidly otherwise you may accidentally damage it when playing games.
Bigger Battery
Gaming consumes lot of battery so make sure that the phone has got battery with bigger capacity. I advise you to get battery of at least 3300 mAh (higher the better).
Some Recommendations
Here are some android phones recommended from my side for gaming.