Tenda D303 ADSL Modem & 300Mbps Wi-Fi Router Review
Recently I have purchased Tenda D303 ADSL modem cum wireless router for my BSNL broadband internet connection and I could not have been much happier. Here I am going to review it and tell you more about this Modem+ Wi-Fi router and why it is one of the best affordable modem especially for BSNL broadband internet connection. The model no. for this Tenda ADSL modem is TE-D303.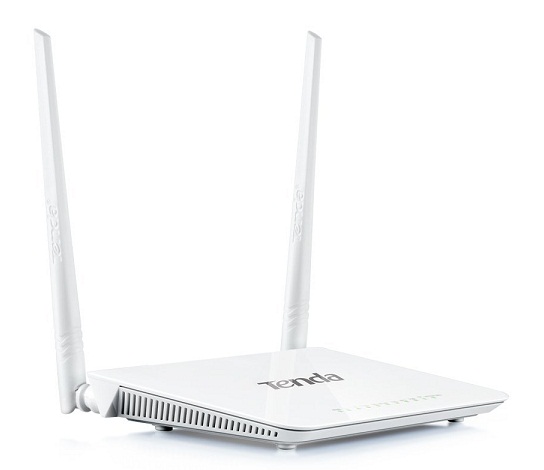 What is included in the Box?
Here are the things that are included with Tenda 300Mbps Wireless N ADSL 2+ 3G Modem Router
1x ADSL Splitter
1 x Power Adapter
2 x RJ-11 Telephone cable
1 x LAN Cable (RJ-45)
Installation Guide
CD (contains User Guide & Quick Installation Guide)
Ports in Tenda 300Mbps Wireless N ADSL 2+ 3G Modem Router
4 x LAN Port (RJ-45)
1 x USB Port
1 x ADSL Port (RJ-11)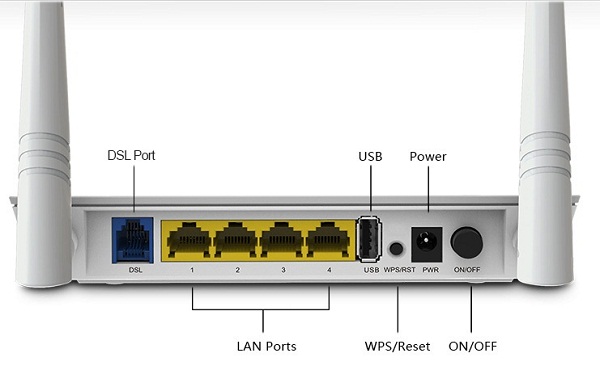 Review & Major Features of Tenda D303 Modem+Router
Here are the prominent features of Tenda 300Mbps Wireless N ADSL 2+ 3G Modem Router and why it is such a wonderful product.
Broadcom Chipset
The main thing that makes this modem a real performer is because of the very reliable Broadcom chipset it has. Broadcom is a top semiconductor company that makes IC's (Integrated Circuits) for networking and communication hardware. If you have BSNL broadband connection at home or office and if your line is far away from the exchange and is somewhat noisy then I personally recommend you to get a modem having Broadcom Chipset. A modem with Broadcom Chipset can give you more stable internet & ADSL connection as compared to others if you really have a bad telephone line.
Performance
The performance Tenda D303 is amazing and it will give you fast and stable internet connection every time. As mentioned above because of the Broadcom chipset you will get stable connection even if your line has got some noise or has issues.
Dual 5dBi Antennas for Extended Wireless Range
It has got dual 5dBi Antennas which will give you greater Wi-Fi range as compared to other Wi-Fi modems and routers having single 5dBi antenna only. So if you have a big house and want greater Wi-Fi internet coverage then this modem is for you.
High Speed 300Mbps Wireless Transmission
Tenda D303 Modem cum Router has Wireless speed upto 300Mbps (@2.4GHz) which makes your wireless transfer rate really fast.
USB Port for 3G Dongle, Printer & File Sharing
It has got a multipurpose USB port which can be used for connecting 3G Dongle / USB Modem and can also be used for Printer and File Sharing too. You can plug-in your 3GUSB modem at the back to connect to it, so when your ADSL connection fails then the device can switch over to 3G USB modem and vice versa. So it is an ideal solution for office situations where a constant and uninterrupted connection is required or residences where fixed broadband connection is not available.
How to Access & Share Files on USB Storage Device on Tenda D303
Here i will tell you on how you can access and share files present on your USB Storage Device (Pen drive, Portable Hard Disk) using Tenda D303 Modem cum Wi-Fi Router. Follow the steps mentioned below for complete procedure:
1. First Plugin your USB Storage Device on the USB port present on the back side of Tenda D303 modem.
2. Then go to your browser and type 192.168.1.1 and then go to Advanced Setup->Storage Service

3. Here you will see your USB storage device being listed.
4. Now go to User Accounts in the Storage device section only.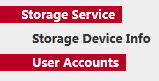 5. Here Setup your Username and Password to access and share your USB storage device. Then click on Apply/Save.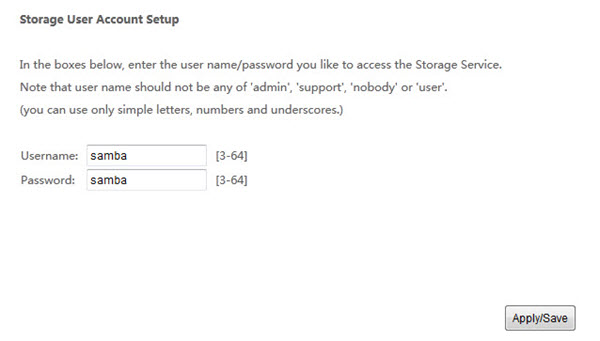 6. Open My Computer and on the address bar type \\192.168.1.1
7. Here you will see a mnt named shared folder.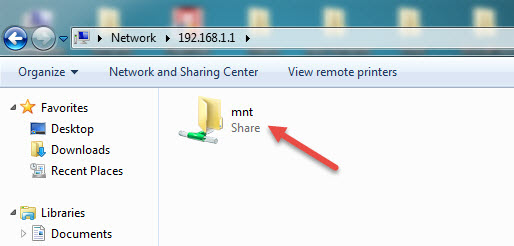 8. Double click on the folder and then it asks for your USB Storage device Username and Password that you have set earlier.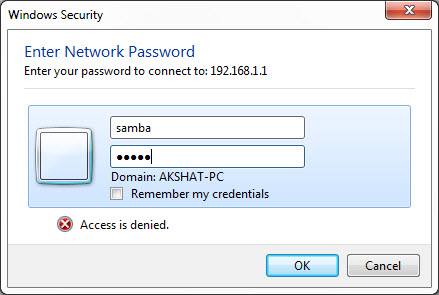 9. Enter the Network Username and Password and then double click on the usb named folder to access your USB storage device files and folder.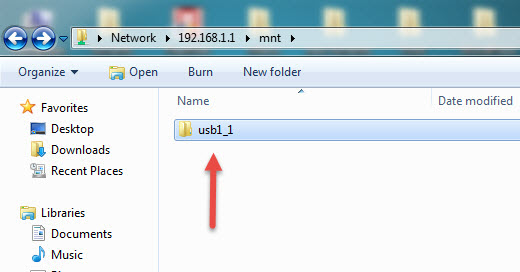 Super Lightning-Proof
Tenda D303 Modem Router is lightning proof and can withstands up to 6000 voltage lightning. This makes the modem very reliable and is suited for areas where lightning occurs frequently.
IPTV Ready
Tenda D303 is IPTV ready and you can enjoy lag-free streaming IPTV service at your home. You just have to connect your set-top box to the modem IPTV port and then just sit back and relax.
Small Size & Great Looks
The device is small and its design is very modern and stylish. You will fall in love with it once you see it.
Easy Setup
The device is very easy to setup and you just have to enter your broadband username, password and wireless key to setup your internet connection with this device.
Login IP: http://192.168.1.1
Default Login:
User Name: admin
Password: admin
Less Heating
There is very less heating and nothing major with this little device and you can run it 24×7 without any issues. There are sufficient vents on the sides and on the bottom to dissipate the heat generated by the device and make it cool.
Final Words
At last I would like say that if you want a good, powerful and reliable ADSL Modem cum Wireless Router then you must go this device, specially for BSNL broadband users. You can also buy it online at amazing price from the below mentioned link.