Moto G4 Review and Comparison to Moto G4 Plus
A month ago Lenovo has launched Motorola Moto G4 Plus Android Smartphone and now it has launched Moto G4 which you can buy exclusively on Amazon.in. Moto G4 is almost the exact copy of Moto G4 Plus with same specifications and design but with slightly trimmed down features which we will discuss in this post. As a result Moto G4 also costs a little less as compared to Moto G4 Plus.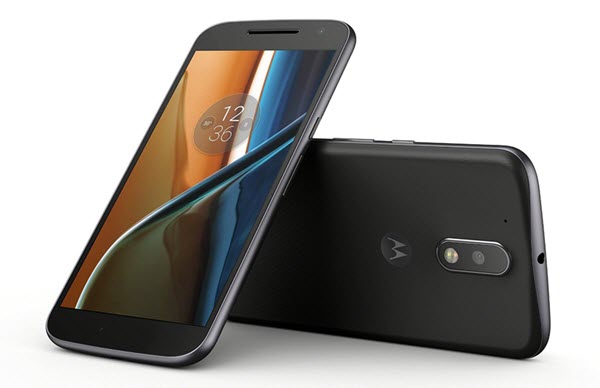 What is missing in Moto G4 compared to Moto G4 Plus?
Moto G4 is has almost the same specifications and design as that of Moto G4 Plus but with couple of missing features that are being mentioned below.
Fingerprint Scanner – The first thing missing from Moto G4 is the Fingerprint Sensor that is located on the front on Moto G4 Plus. Fingerprint sensor is a nifty security feature that allows you to unlock your smartphone or individual apps using the touch of your finger. So if you need fingerprint sensor then go with Moto G4 Plus otherwise Moto G4 will just do fine.
Lower Quality Camera – Moto G4 has lower quality primary camera of 13MP while Moto G4 Plus comes with a powerful 16MP primary camera with additional feature like Phase Detection Auto Focus (PDAF) for capturing high quality pictures. The secondary camera remains at 5MP in both these phones. So if you want a powerful primary camera then go with Moto G4 Plus but if you are a casual shooter or do not use camera much then Moto G4 camera is not bad either.
Only 2GB RAM – Moto G4 comes with only 2GB RAM while in Moto G4 Plus there are two models available with 2GB and 3GB of RAM. This is not a huge letdown as 2GB RAM is also sufficient for any app, game and for smooth running of Android OS.
Advantage of Moto G4 over Moto G4 Plus
The only advantage of Moto G4 over Moto G4 Plus is that the Moto G4 is Rs. 1000/- cheaper than Moto G4 Plus for the same 16GB internal memory & 2GB RAM version. Other than that Moto G4 has additional benefits over Moto G4 Plus and Moto G4 Plus is clearly the better phone if we leave the price factor.
Moto G4 Specifications
Here are the specifications of Moto G4 Android Smartphone.
Moto G4 Specs
Processor
Snapdragon 617 Octa-core Processor 1.5 GHz
RAM
2GB
Display
5. inches IPS LCD Full HD Display (1080×1920 pixels), 401 ppi, Corning Gorilla Glass 3
Internal Storage
16GB / 32GB, expandable to 128GB by microSD card
Camera
13MP primary camera with dual LED (dual tone) flash, 5MP secondary camera
Operating System
Android v6.0.1 (Marshmallow)
Features
Fast Battery Charging
Network Communication
3G / 4G LTE, dual SIM (3G+4G) micro SIM
Battery
Li-ion 3000mAh Non-removable
Final Words
Moto G4 is a nice android smartphone with few missing features but they do not impact the performance of the phone as the processor and other main things are same in both these phones. So if you want a good Android Smartphone in a budget of Rs. 12.5k then you should not miss out on Moto G4. You can buy Moto G4 on the link given below.
See also: