How to Find out SMPS / PSU Requirement for your PC
SMPS or PSU is one of the most important parts of your desktop PC. A good and proper capacity power supply is required for providing sufficient power to all your computer components so that they function properly even at full load.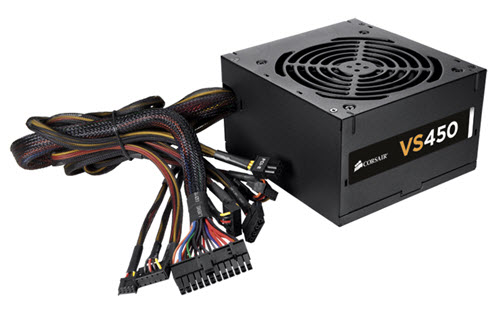 SMPS or PSU comes in different wattage (W) and with different amount of current listed on 12V Rail. The amount of current on 12V Rail is the most important and deciding factor when choosing a SMPS. It is so because all the major components like CPU, Graphics Card, Hard Disk, Fans etc. draw their power from 12V Rail. Every SMPS has different amount current listed on 12V rail but you should note that this current must be sufficient enough for a SMPS or PSU of certain Wattage. This means that a 400W SMPS should have at least 30A listed on its 12V rail, a 500W should have 40A or more and so on.
The 12V Rail in a SMPS may or may not be divided into smaller units and if it is divided then these types of PSUs are known as multiple 12 rail power supplies.
Click here to know about Multiple Rail and Single Rail SMPS
Finding out your Power Supply Requirement
You must know that every PC has its own power requirements and for that power supplies of different capacities are available in the market. So for different PC configuration, power supply having a particular capacity is generally used. For example a PC requiring up to 400 Watt, you can use a PSU of 400W – 450 Watt but if you use a PSU of 300 Watt for that then you should face many problems like restarting, reduced performance and also you will be at a greater risk of damaging your computer components. So it is safer to use the higher capacity PSU rather than using the lower capacity one for the given power requirements of your PC. So here in this post I will show you on how to select the proper capacity SMPS for your PC.
Components that Draws Major Power in your PC
Below are the components that draws or uses major amount of power from your SMPS.
Processor
Graphics Card
Hard Disk
Fans
From the above components, Graphics Card consumes or draws the maximum amount of power when playing games or running graphics intensive applications.
SMPS / PSU Power Requirement Table
Here is a useful table to find out a rough estimate on your SMPS requirement. Please note that here I am only talking of branded power supplies only.
| | | | | | | |
| --- | --- | --- | --- | --- | --- | --- |
|   | CPU / Processor | Graphics Card | Number of Hard disks | RAM | Number of Cabinet Fans | SMPS Requirement |
| PC1 | Dual Core | None | 1 | 2 GB – 4 GB | 1 | 350W – 400W |
| PC2 | Dual Core / Quad Core | Entry Level to Mainstream Graphics Card | 2 | 4 GB or more | 2 | 400W – 450W |
| PC3 | Mid-range Dual Core / Quad Core / Multi Core | Mid-Range Graphics Card | 2 | 4 GB or more | 3 | 500W – 600W |
| PC4 | High-end Quad Core / Multi Core | High End Graphics Card | 3 | 8 GB or more | 3 – 4 | 650W – 700W or more |
If you are still unsure about your SMPS requirement then you can ask me by leaving a comment below, clearly stating your PC configuration.
Read more: