Ambrane Power Bank Review with Pros and Cons
Power Bank or Portable Battery Charger is the easiest way to charge your Mobile Phone On the Go. They are more useful to the users who travel a lot and needs emergency charging of their phone in middle of nowhere. Here we talk about the Ambrane Power Banks that are making quite a noise on the various Online Shopping websites in India.
Ambrane is an Indian Company established in 2012 that makes Power Banks, Tablets, Speakers, Accessories and Smartwatchs. Its main product is Portable Power Bank and you must have seen them on popular ecommerce websites that includes Amazon, Flipkart, Snapdeal and some others. Ambrane do have huge collection of power banks of different capacities and features and currently they have around 19 power bank models with them. Here in this post I will tell you in detail about the quality and performance of their power banks and whether you should buy them or not.
Must Read: How to Find a Good Power Bank for your Smartphone
Ambrane Power Banks Review – How good are they?
Ambrane Power Banks are made in India and you can see the Made in India written on their packing also. They have variety of power bank models starting from capacities ranging from 2200 mAh to 16750 mAh.
The design of their power banks looks modern but the build quality is average and it does feel a little cheap. Also the cable supplied with them is of average quality. The finishing of the product is decent but it does lack details. On the Internet Ambrane Power Banks have received mixed reviews from the users as some of them are satisfied with them and some have horrible experience. This is may be due to the fact that they are not tested well enough to meet the professional requirements. Overall the performance is quite average for Ambrane Power Banks.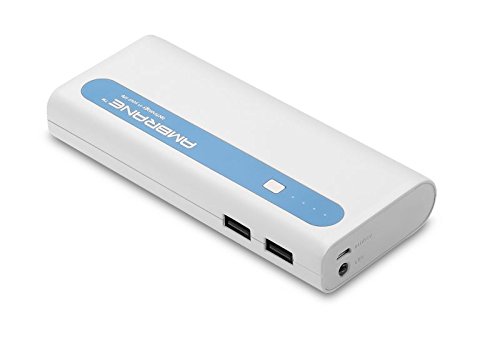 The plus points of Ambrane Power Banks are that they are relatively cheaper than the international brands, comes with one year warranty, Made in India initiative and has good customer support. So if you want a cheap power bank for your mobile phone or tablet that is Made in India then you can go for Ambrane Power Banks but if you have a really expensive smartphone and do not have budget issues then I would advise you to get power banks from brands like PNY, TP-Link, Asus, Lenovo and ROMOSS.
Must Read: Best Branded Power Banks to Buy in India
Popular Ambrane Power Bank Models
Here are some of the popular Ambrane Power Banks:
Ambrane P-1000 Power Bank
This is the most popular Ambrane Power Bank model and it comes with a good 10400 mAh battery. It has two output USB ports (1A and 2A) for charging two mobile phones at once. It has up to 80% efficiency and charging time of around 12-13 hours.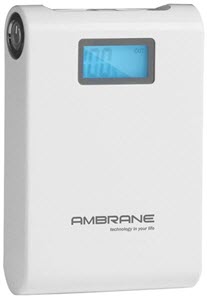 There is a LCD display screen for providing information regarding battery charge and discharge status. This ambrane power bank also comes with LED torch and power safety features.
Ambrane P-1310 Power Bank
Ambrane P-1310 is a higher capacity Portable Charger from Ambrane that comes with a big 13000 mAh battery. It has two output USB ports of 1A and 2A.  It has got a LED torch and indicative LEDs for indicating battery charge status and discharge status. It efficiency is also 80% and it takes 13-14 hours for charging.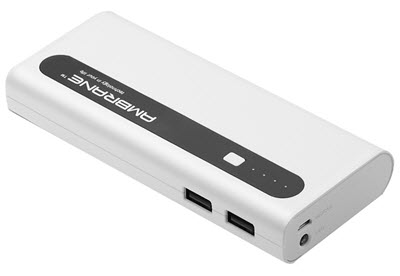 Ambrane P-26 Power Bank
Ambrane Power Bank P-26 is a lower capacity compact power bank that comes with smaller 2600 mAh battery and is suitable for smaller smartphones and mobile phones with lower specifications. It also has LED torch with it.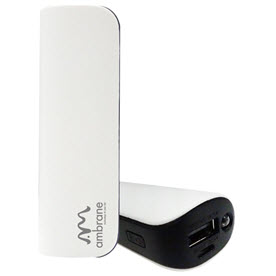 Ambrane Power Bank Models – All Range
Here are all Ambrane Power Bank models:
Ambrane Power Bank P-201
Ambrane Power Bank P-202
Ambrane Power Bank P-203
Ambrane Power Bank P-26
Ambrane Power Bank P-444
Ambrane Power Bank P-401
Ambrane Power Bank P-501
Ambrane Power Bank P-5200
Ambrane Power Bank P-6000
Ambrane Power Bank P-1001
Ambrane Power Bank P-1000
Ambrane Power Bank P-1111
Ambrane Power Bank P-1310
Ambrane Power Bank P-1000 Star
Ambrane Power Bank P-1311
Ambrane Power Bank P-1500
Ambrane Power Bank P-1600
Ambrane Power Bank P-1100
Ambrane Power Bank P-1511
Ambrane Power Banks Pros and Cons
Here are the merits and demerits of Ambrane Power Banks.
Pros
Made in India
One Year Warranty
Good customer support
Cheaper than higher brands
Portable and stylish design
Comes with good Features
Cons
Performance is average
Issues with Quality
Must Read: