Tips to Make Firefox Faster, Safer & Less Resource Hungry
Mozilla Firefox is one of the most popular and highly used internet browsers in the world. It is also a very feature rich and one of the fastest browser as compared to others, but sometimes it can give you problems when it starts consuming your computer resources (CPU and RAM) and becomes very slow and laggy. This can also lead your computer to become non responsive when there is high CPU and Memory usage due to the Firefox browser. So here in this article I am sharing some useful tips to make your Firefox browser smoother, safer, faster and less resource consuming.
How to Make Firefox Browser Faster, Safer & Smoother
Here are some useful suggestion and tips that you can follow to make your Firefox browsing experience a lot better.
Update Firefox Regularly
The first thing that you should always do is to update your Firefox browser regularly. Mozilla releases updates for their Firefox browser time to time and these updates often contains bug fixes, performance and security enhancements. If automatic update is disabled then you can manually check and perform update by going to Menu->Help Menu->About Firefox->Check for updates.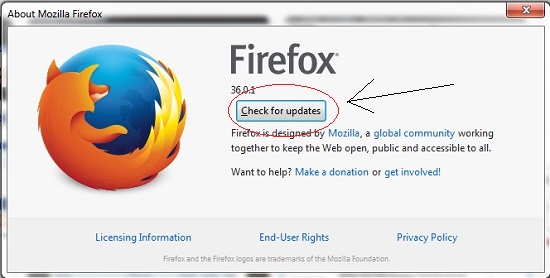 Update Flash Player Regularly
Adobe Flash Player is an important part of any browser as it enables your browser to display flash based content that is generally found on many websites. Flash Player is installed as a plugin in Firefox. You should always keep it updated otherwise you may face performance issues and it is also not safe from security point of view to keep the old version of Flash Player.
Read here in detail on why to update your browser Flash Player regularly
Keep Add-ons & Plugins to Minimum
Add-ons / Extensions and Plugins do improve the functionality of your Firefox browser but it is advisable to keep their number low as they consume resources for their operation and working. I advise you to install only the selected add-ons that you need the most and remove the ones that you do not use regularly.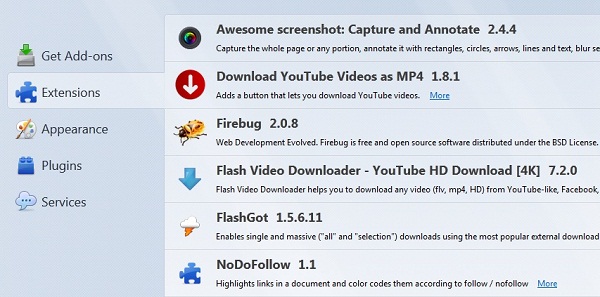 Keep Tabs to Minimum
When you are browsing multiple sites then you may open multiple tabs, but each and every tab increases the load on your system as each one consume some resources and slows down your Firefox browser. It recommended keeping the tabs low in number, preferably 4 – 5 maximum if needed.
Use Default Theme
There are lots of fancy and beautiful themes available for Firefox on the internet for improving the look and feel of your Firefox browser, but at the cost of performance. So to keep the performance at maximum level, I advise you to use only the default theme that comes with the Firefox.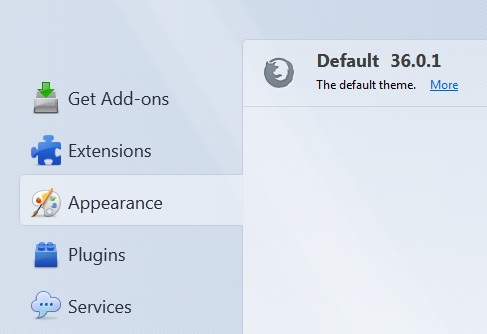 Keep it Safe from Adware and Malware
Keep your browser from getting infected with Adware, Malware and Viruses. These malicious programs can reduce the performance and security of your browser to an alarming level and you will be at great risk of losing your precious data. So to tackle this do not open any susceptible websites that you do not trust in your browser and use a good antivirus and anti malware programs like ESET NOD32 Antivirus and Malwarebytes Anti-Malware.