Tips to Keep your Smartphone in Good Shape & Condition
Smartphones might have replaced the traditional mobile phones in popularity and use to a great extent but one thing they still lack is the robustness and durability of simple or basic keypad based mobile phones. Earlier phones like Nokia 3310 were built like a tank i.e. they can take any suffering and damage you can throw at them, but the present generation of phones i.e. Smartphones are very sensitive and delicate. You have to take care of them properly if you want it to last long.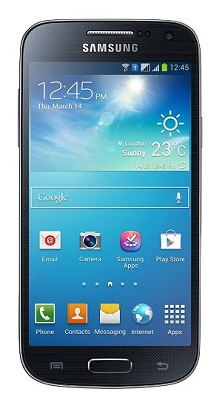 Other benefit of keeping your phone in good condition is that you can get more value out of it if you decide it to sell it in the future. So, here in this article I will tell you on how you can take proper care of your Smartphone so that you can make its life much longer.
Tips to Keep your Smartphone in Good Condition
Here are some useful tips on how to take proper care for your smartphone, and how to enhance its life and keep it last for a longer period of time.
Use Tempered Glass Screen Protector (9H Hardness)
If your Smartphone does not have Gorilla glass or Dragontrail glass protection then you can use Tempered Glass Screen Protector of 9H hardness rating to protect your phone screen from scratches and accidental drops and breakage. You may also use tempered glass screen protector on smartphones with gorilla glass or dragontrail glass as to give your screen extra level of protection.
Use a Leather Pouch for Keeping your Phone
You can purchase a good quality soft leather pouch to keep from phone safe from damages & accidental drops. There are also flip covers and phone body protectors or cases made from rubber and plastic available in the market, which I do not recommend as they spoil the look and feel of your Smartphone and they also do not offer good protection.
Keep it Away from Water & Dust
Keep your phone away from water and dust as they are the top enemies of your Smartphone. To protect it from dust you can use leather pouch but to protect it from water you have to be very careful. During rainy season always keep a CD/DVD polythene sleeve or small polythene pouch / bag in your wallet, so that whenever rain occurs you can keep your Smartphone in the polythene bag to protect it from rain water.
Be Careful & Avoid Dropping
Avoid keeping your Smartphone in your hand whenever you are walking or standing for a long time. Always keep your phone in your trousers or pants pocket and not in the shirts pocket, because if you keep your phone in your shirt's pocket and when your bend a little or get a slight shock then your smartphone has more chances of dropping on the ground. This can lead to serious damage to your Smartphone body and internal components.
Use Recommended Charger & Cable
Always use a branded or the company charger and cable to charge your smartphone. This will keep your internal electronic components and battery of your phone healthy and free from any damage.
Use Original Battery
If your Smartphone battery runs out of life then always buy a new original battery. Here you must remember that always buy original battery in the company sealed packing (with hologram on it) and not in loose packing, because the loose ones are 99.9 percent fake products.