Tips to Fix Call Quality Issues in Android Smartphone
Call quality is one of the most important aspects of a Smartphone. Your phone will not be of much use if the call quality is not satisfactory. The call quality of your phone should be clear, loud and without any lags or stutter. There are various factors including hardware and software that affects call quality of your phone. It may be possible to fix call quality issues in some cases in your Android Smartphone. So here I discuss the various factors affecting call quality and provide you useful tips to improve call quality on your android smartphone.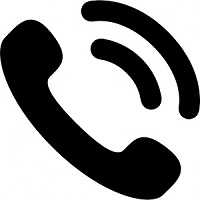 Top Call Quality Issues
Here are the major call quality issues that you can face in any mobile phone.
Low Calling Volume – Trouble hearing the voice of other person (caller).
Stutter – Breaking of words in between.
Call Drop – Call ends abruptly.
Call Lag – Voice signal takes time to reach you.
Noise / Disturbances – Too much background noise or disturbances and crackling.
Useful Tips to Improve Call Quality of Android Phone
Here are some useful tips that you can follow to improve or fix the call quality of your android smartphone.
Switch to GSM Mode only
If the 3G Network reception in your area is poor and your phone network is continuously switching between 2G and 3G mode then you may experience call drop, stutter and lags in voice signals. To fix this go to your Mobile Network settings and select the Network Mode to GSM only.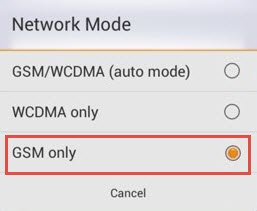 Faulty Earpiece Speaker / Hardware
It may be possible that the earpiece speaker of your android mobile phone is faulty. To solve this problem you must take your android phone to the authorized service center and get it earpiece speaker checked and replaced (if necessary). Also it may be possible that there is some hardware issue like faulty ICs, circuit etc. So here you can get your phone replaced from the manufacturer if it is in the warranty period. If it is not in the warranty period then get your phone fixed from the authorized service centre.
Update Android OS
Many times the call quality problem is associated with the bugs or software issues present in the Android OS / Firmware of your Smartphone. So if there is any Android update released by your phone manufacturer then you must update your android phone software to the latest one. I have seen many users getting their call quality issues fixed by updating their Android version to the latest one.
Clear Cache Partition
Some users have fixed their poor call quality issues by clearing the cache partition. To do this boot your android phone in recovery mode by simultaneously pressing the up volume key, the home button, and the power button. After getting into recovery mode perform the following things:
select "wipe cache partition"
select "wipe data/factory reset"
select "reboot system now"​
This will also perform a factory reset on your android smartphone so you should backup your data before performing the above operations.
Telecom / Mobile Operator Issues
Sometimes the call quality issues may be from the telecom service provider. To check this you can insert your SIM card in another phone and see if the call quality has improved or it is still poor. So here contact your mobile operator and verify that the issue is from their end or not. If not then you can move to other steps that I have mentioned in this article.
Clean Earpiece Speaker & Increase Volume
The earpiece speaker of your smartphone can get dirty over the time which can decrease in-call volume. So clean the outer of earpiece speaker using a soft brush and also increase the in-call volume if you are facing difficulty in hearing the caller voice.
Get another Android Phone
Well if all the above mentioned things are unable to solve your problem then it may be possible that the phone has manufacturing issues with the call quality. Here the only thing you can do is to buy another better android phone which has louder earpiece speaker, strong network reception, active noise cancellation and thus overall better call quality.