Difference between Soft & Hard Reboot and Reset for Android Device
You may have restarted your android smartphone many times if it is becoming very slow or lags & hangs too much in operating. This is because some background android processes or applications may be stuck in wakelock and is not terminating by itself or by the Android OS. So when you restart / reboot your android phone or device all the running processes gets killed and your operating system is loaded fresh without any loss of data. It must be noted that Reboot and Reset are two different terms and there are also two ways in which you can Reboot and Reset your Android Smartphone or Tablet.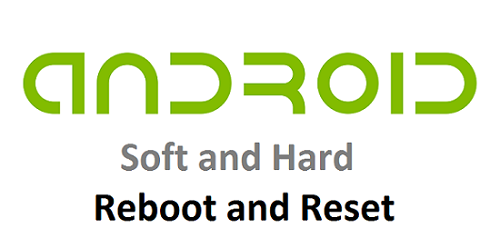 Reboot – Rebooting is a simple operation in which you are just Restarting your Android Device OS i.e. Turing it Off and then Turning it ON. It will not cause any loss of data on your android device whether it is from internal memory or on external memory card.
Factory / Master Reset – This is more of a destructive operation in which all the data on your phone is erased or wiped out and your phone or device is put back to default factory installed settings. You will loose all of your phone settings, installed apps and other data (music, pictures, files etc.) that you have stored on your smartphone. It is usually done if you are facing major issues with your android device which may includes malware activity, slowing of device or messed up settings.
Difference between Soft Reboot and Hard Reboot
Soft Reboot
You can perform a soft reboot on your android smartphone or device by pressing the power button and when the options shows up then either press on Power off or Power off and restart to do a soft Reboot. The term SOFT is used because you are using the Android Software / OS settings (ROM, firmware) to do the reboot.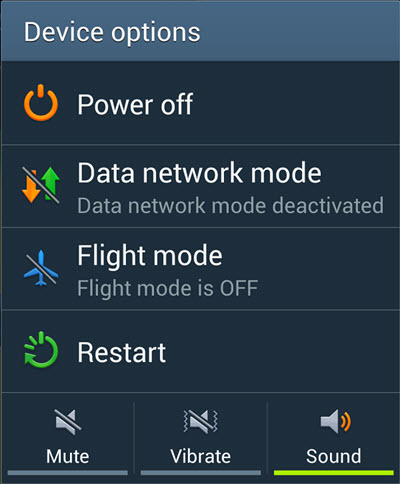 Hard Reboot
Hard Reboot is performed either by physically removing the battery or by Holding Power Button and Volume Down for around 10 seconds. It can be different for different devices so here are all the all the combinations for different phones:
Volume Up + Volume Down + Power
Volume Up + Home + Power
Home + Power
Devices with Camera Buttons: Volume Up + Camera
The term HARD is used because you using the physical ways or physical hardware buttons to perform a reboot.
Difference between Soft Master Reset and Hard Master Reset
Soft Master Reset
You can perform a Soft Master Reset by going to Settings->Privacy->Factory Reset for Android version up to 2.3. On latest Android versions you can go to System Settings->General->Backup & reset->Factory data reset. The options may be slightly different for different Smartphones but you can easily figure it out by exploring. Also as explained above the term Soft is used because you are using software functions and interface to reset your android device.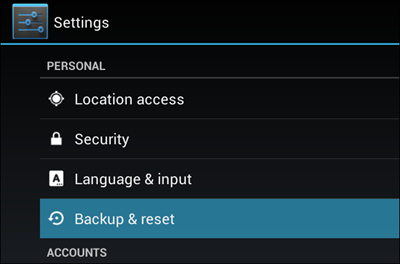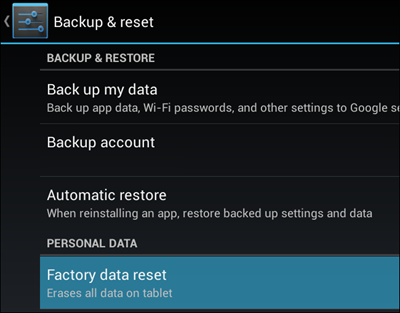 Hard Master Reset
Here you use device hardware buttons or physical keys to perform a Master Reset or Factory Reset. Here is how you can Hard Master Reset your android phone.
Turn on phone and hold volume down and power key as phone turns on->enter fast boot mode->use volume down key to select recovery mode->android image appears on your screen->hit bottom right corner for menu->scroll down to factory reset / wipe option and select it->hit yes to hard reset your android phone.