Skylake vs. Broadwell vs. Haswell Processors Comparison
The Core series from Intel is the latest and high performance processor series available commercially. The Intel core series processors mainly consist of i3, i5 and i7 range of processor models. Here i3 are dual core processors and i5 and i7 are quad core processors. The latest series of core processors from Intel are 6th generation core series processors which are codenamed as Skylake. Intel keeps on updating their core series processors time to time by releasing new generation of processors with better performance and lower power consumption. In core series processors there are currently total of six generations starting from first to sixth. But here I will discuss and make a clear comparison between Intel's fourth generation (Haswell), fifth generation (Broadwell) and the latest sixth generation (Skylake) range of core processors.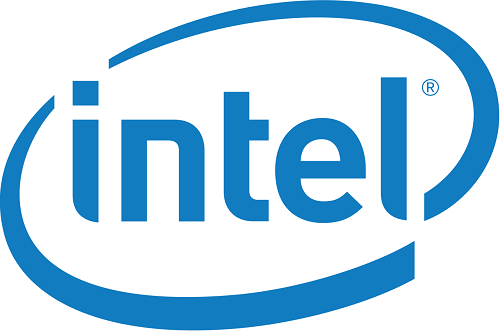 Haswell – Haswell is the codename given to 4th generation Intel core i series processors. These processors are very popular and pack some great power behind them. They have integrated graphics built in them and their GPU is known by name Intel HD Graphics. The performance of their GPU is acceptable but it is not meant for gaming. Still you can run and enjoy some old games on playable frame rates on Haswell integrated GPU.
Broadwell – Broadwell is the codename given to 5th generation Intel core i series processors. The desktop version of these processors is not launched commercially and they are only available in few laptop models. The main feature of Broadwell processors is their newly developed graphics engine known as Iris and Iris Pro graphics. These processors have the most powerful integrated graphics or GPU and they can be used for gaming purpose to some extent. It must be noted that not all 5th generation core processors have Iris and Iris Pro graphics as they are reserved for high performance models only. The mainstream processor models in 5th generation core series processors have Intel HD graphics only.
Skylake – Skylake is the codename given to 6th generation Intel core i series processors. As of now it is the latest generation of core series processors from Intel. They have new Socket type which is LGA1151 and they support the latest DDR4 RAM. They have Intel HD 530 Graphics which is faster than the Haswell's Intel HD graphics but is slower than the Broadwell's Iris and Iris Pro graphics. Performance wise they are ahead of the previous generation core series processors and are available commercially in any computer hardware store or online.
Comparison of Skylake, Broadwell and Haswell Processors
| | | | |
| --- | --- | --- | --- |
|   | Skylake | Broadwell | Haswell |
| Architecture / Die Size / Fabrication Process | 14nm | 14nm | 22nm |
| Number of Cores | 2 and 4 | 2 and 4 | 2 and 4 |
| Instruction Set | 64-bit | 64-bit | 64-bit |
| Models Available | i3, i5, i7 | i3, i5, i7 | i3, i5, i7 |
| Integrated Graphics | Intel HD Graphics 530 | Iris, Iris Pro Graphics, Intel HD Graphics (Lower Models) | Intel HD Graphics |
| Socket Type | LGA 1151 | LGA 1150 | LGA 1150 |
| Cache | 3MB, 6MB , 8MB | 3MB, 6MB , 8MB | 3MB, 6MB , 8MB |
| Memory Support | DDR3L, DDR4 | DDR3L | DDR3, DDR3L |
How much Performance & Benefits you Gain in moving to Higher Generation?
The performance gain you get in moving from Haswell to Broadwell or Skylake processors can vary from 5% to 20%. The main advantages of getting latest generation Skylake processor is the support for new socket type, DDR4 RAM support, better integrated graphics, new features, lower power consumption, increased overall performance, increased battery life (for laptops) and better support for latest Windows 10 Operating System.