Important Things to consider when buying a Laptop
Most of the people blindly go for any configuration for their new laptop without knowing their needs, so here I am listing some of the important things that you should keep in mind when you buy a new laptop.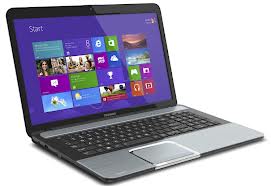 Laptop Buying Guide
Here are some of the important things to look for when buying a laptop.
Processor
If you need a laptop only for basic office work, Internet Surfing and watching movies then you should go for the Intel Pentium Dual Core Processors (2nd or 3rd Generation), but if are doing graphics intensive work, running heavy softwares related to application development or use it for gaming then should go for at least a 2nd generation core i3 Processor. If you have extra budget then you can even buy a core i5 or core i7 processor equipped machine.
RAM / Memory
Well most of the laptops nowadays comes with 2GB of RAM. If you plan on running 32-bit OS on it then 2 GB will suffice but for running a 64-bit operating system you will need 4GB of RAM.
Hard Disk
500GB of Hard Disk space will be enough for most of your work.
Screen Size
If you travel a lot then portability should be your first concern. For this try finding a laptop with 14-inch Screen otherwise you can settle with a good 15.6- inch display.
Connectivity Options
This includes USB Ports, HDMI, Wi-Fi, Bluetooth, VGA Port, Card Reader, LAN, and Mic. Nowadays some Laptops are coming with one or more USB 3.0 ports which is the newest USB standard. If you own a device with USB 3.0 functionality like a portable HDD then try to find a configuration having usb 3 port to get full performance from your usb 3.0 device.
Operating System
Laptops that comes with preinstalled OS are likely to cost a bit more so if you have the OS DVD already with you then look for a model that comes with No OS or DOS.
Battery
Most of the Laptops comes with a standard 6 Cell Lithium-ion Battery that offers backup of 3 to 6 hours depending upon the configuration of the laptop, so it is not such a major factor when buying your new laptop.
Company or Brand 
Good and Reputed companies of Laptops include Fujitsu, Dell, Samsung, Lenovo, Acer, Toshiba, Sony Vaio, Asus and HP. Try to get your laptop from anyone of these brands.
Must Read on Laptops: