How to Keep your Computer Safe from Viruses or Malwares
Getting infected by a virus or malware is one of the most terrible things that can happen to your computer. It is very difficult for even an antivirus to completely remove and clean all the viruses once your computer gets infected. Also even you have removed all the viruses then also your operating system may not work as efficient because of the damages done by the viruses / malwares to the operating system files, program files and to other installed programs.
So to keep your computer safe from getting infected by viruses and malwares there are some good practices that you can follow, which are mentioned below in this article.
Damages caused by Viruses and Malwares
Here are some of the major damages that can be caused by viruses or malwares once your computer gets infected with them.
Corruption of Operating System & Other Files
You operating system files and other program files can get damaged or corrupted, which can cause instability to your computer and other programs.
Damage or Loss of your Personal or Private Data
Your private data or files that you have stored on your computer hard disk might get damaged by the viruses.
Hacking of your Private Data
Some Trojans or other Malwares can send your personal or private data to the hacker and then he can cause further damage to your personal life or business.
Spying on your Activities
Some malwares spy on your activities and sends all the information to the hackers which can be very dangerous to you.
Best Practices to Follow to Avoid getting Infected by Viruses / Malwares
Here are some best practices you can follow to avoid getting infected from viruses or other malwares.
Keep your Browsing Safe
During internet browsing do not open any website or email attachment that looks suspicious or you do not trust or know. Also for internet browsing you must avoid the use internet explorer as much as possible, because it has a very high risk of getting infected with malwares. This can also infect your operating system files and other system files. For downloading and browsing websites use safer and better browsers like Firefox, Chrome and Opera.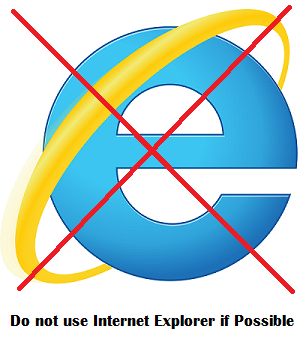 Install OS Updates Regularly
You should always regularly install updates for your operating system files whenever they are released. Turn the windows automatic updates setting to ON so that it can update itself automatically and you do not have anything to worry about. Updates can also enhance the performance of your computer as they may contain bug fixes and code improvements.
Do not Plug-in any Untrusted/Suspicious USB Flash Drives
Nowadays this is one of the major causes of infection where people plug-in in their pen drives from computer to computer, getting infected and also infecting every other computer. You should never plug in any pen drive or usb flash drives that you do not trust. Even if you have connected the pen drive in the USB port for purpose of scanning then also there might be a risk of you getting infected as some malwares can transfer themselves automatically even if you have not opened that drive.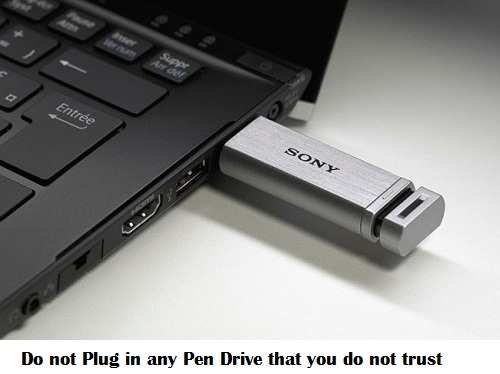 Never Install Untrustable/Suspicious Programs
Do not ever install any program or software from internet or CD/DVD that you don't know or trust because they may contain some kind of spyware or malware installed in them which can compromise your security and private information or data.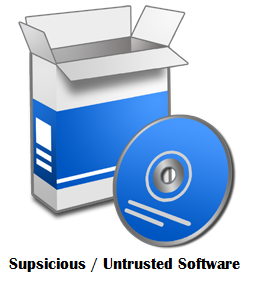 Use a Good Antivirus & Anti-spyware
Last but not the least, always use a good antivirus and antispyware software for your computer. If possible try to purchase the license of an antivirus, so that all of its features will get unlocked and you can have maximum protection.
Some of the best antivirus programs are ESET NOD32, Kaspersky, Bitdefender, Avira, Malwarebytes Anti-Malware.