What Features to Look for in a Wireless Keyboard or Mouse?
Wireless Keyboard and Mouse are very popular today especially among laptop users. They eliminate all the hustle of wires and adds portability option for you. There are many companies that have come up with the wireless keyboards and mouse with many models but you should choose them carefully because they are not cheap.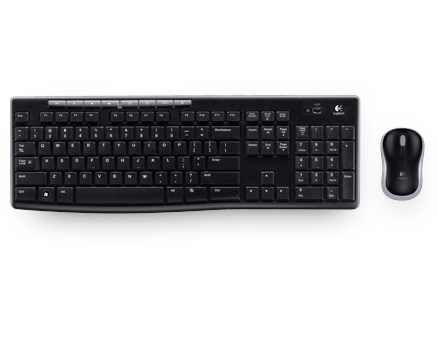 There are some basic things that you should always consider when choosing a wireless keyboard and mouse and they are as follows.
Important thing to consider when buying Wireless Mouse or Keyboard
Connectivity (Bluetooth/RF) – Wireless Keyboard or Mouse can connect to your computer by using either Bluetooth or Radio Frequency receiver. The advantage of Bluetooth is that you do not need any special kind of receiver to plug in to your laptop or PC and you can also use it with your other devices like tablets and Smart-phones. The other advantage of Bluetooth is that it does not interfere with your other wireless devices operating in your home or office e.g Wi-Fi Router etc. The advantage of RF based devices is its longer range as compared to Bluetooth devices.
Battery Life – Look for a model that consumes less battery and has automatic power saving or sleep feature to save battery.
On/Off Switch – Most of the cheap wireless keyboards and mouse available in the market lacks ON/OFF button. I think it is the most important feature for any wireless keyboard/mouse so that you can turn off the device when not in use and save the battery.
Range – Range is also important if you intend to use the mouse or keyboard from a long option, so look for this feature in the device specs before making the purchase.
Cost or Pricing – Wireless devices cost a little more than the wired. Well this is not that important thing but you can always compare the different models and settle for the cheapest one without sacrificing any important feature.
The Logitech MK270 Keyboard and Mouse Combo is the cheapest and feature rich model out in the market as of now.
Must Read: Best Budget Wireless Keyboard and Mouse Combo in India
Buy Wireless Keyboard & Mouse Online