How to Print Phone Book Contacts in Android Smartphone
Phone book contacts are one of the one most important data for any user. Phone book contact data consists of phone numbers, email and messenger id, website, notes and some other information about a person. If you lost your phone book contacts then it becomes very difficult and a hefty job to collect them once again. You can take its backup on your SD card or phone but it is always better to store a hard copy of it, because soft copy always has a risk of getting infected, corrupted and damaged. So here in this post I will tell you how to print your phone contacts and also how create a PDF copy of it for additional backup.
Best Free Android Apps to Print your Phone Book Contacts
Here are the top free apps to backup and print your phone book contacts in your android smartphone.
Print My Contacts
It is one of the best apps to print, backup and restore your contacts. By using this app you can make a PDF or a CSV file of phone book contacts and then print it on your printer. You can email these files on your email id and to print it afterwards. It also lets you to backup and restore the contacts on your android phone by using easy export and import functions.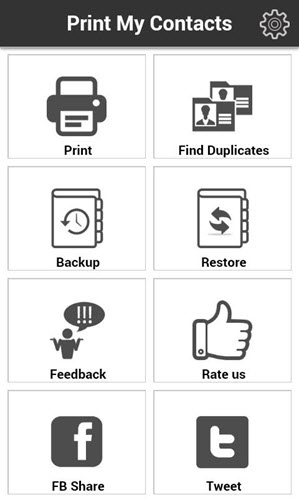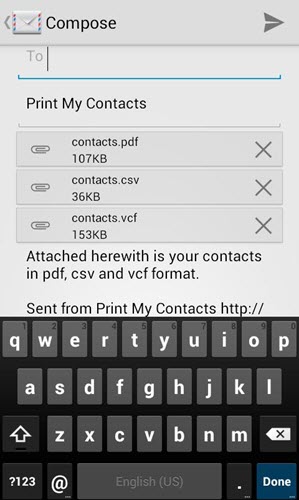 It can also send you reminders to backup your contacts regularly so that you do not loose any single piece of information. Also you can find duplicate entries in your phone book by using Print My Contacts.
Download Print My Contacts
Contacts to PDF
Another very good app that converts your phone book contacts to PDF, CSV, Text or Word file. You can share these generated files on your email and then can print them on your printer.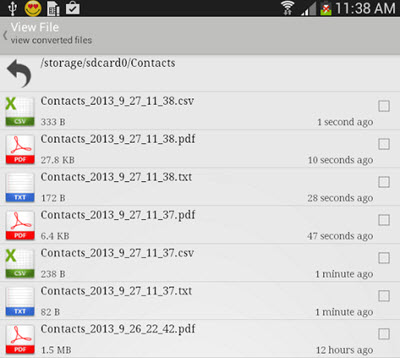 Contacts Backup & Export
Not as good as the above mentioned apps but it works and lets you to export your phone book contacts to PDF, CSV and VCF file. You can then print the PDF or CSV file on your home or office printer.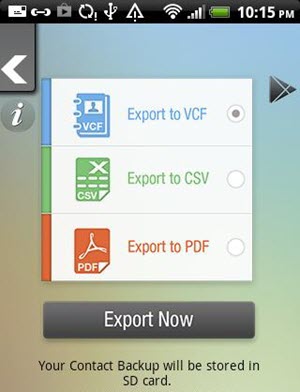 Download Contacts Backup & Export