How to Find your Laptop Drivers on Internet
Drivers are the system software or program that runs your computer components. Without driver you would not be able to use the functionality of any component e.g. monitor, mouse, audio, lan etc. So it is very important that you must keep your Driver CD/DVD safe because if you format your computer then you need to install all the drivers again for the proper working and functioning of all your devices or components.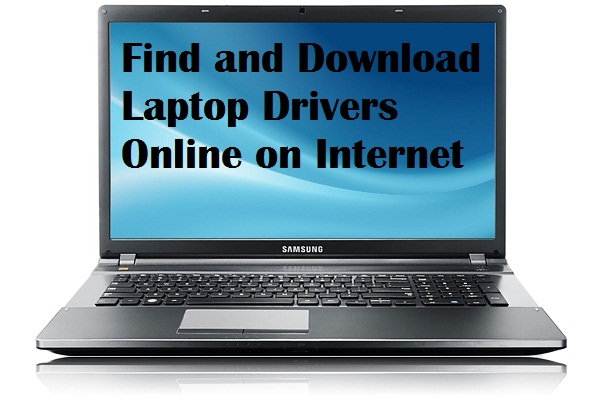 I have seen many people losing or damaging their laptop drivers disc and then they face trouble in finding the drivers for their laptop on Internet because they don't know where, how and which drivers to look for. So here is a guide on how to find and download your laptop drivers online on internet.
What Drivers you Need to Install for your Laptop
These are the main drivers that must be installed for proper functioning of your laptop.
Video Driver – This is the driver for your display adapter that renders video or images on your screen. The display adapter can be integrated with motherboard or it can be in form of additional graphics card.
Audio Driver – Also called sound driver and it is responsible for producing sound that you can hear in your speakers. Without audio driver you will not be able to hear any sound from your speakers.
Chipset / Motherboard Driver – Chipset driver is for motherboard chipset that includes and controls various functionality of SATA Drives, IDE drivers, USB Hub etc.
LAN Driver – It is the driver for your LAN card or Ethernet adapter. It is needed if you are connected in a Local Area Network or uses Internet through LAN cable.
W-Fi Driver – Driver for your Wireless LAN or Wi-Fi adapter. Needed for Wi-Fi functionality and Wireless Internet.
How to Identify Your Laptop Model
The first and foremost thing to do is to identify your Laptop Model because if you don't know your laptop model then you cannot find its drivers. You can know your laptop model by using any one of the following methods mentioned below.
Laptop Inspection – You can find your laptop model printed at the bottom side of the laptop. It is usually there in almost all laptops. If it is not printed on the bottom then it may be mentioned at any other side of the laptop.
Laptop Manual – Consult the manual that comes with your laptop and find out your laptop model and make from there.
System Information Tools – You can use Windows System Information or Third Party System information tools to find out about detailed information about your laptop model and more. Some good free third party system information tools are HWiNFO, Astra32, CPU-Z etc. From these tools you can also identify the components i.e. video adapter, sound chipset etc for your laptop.
Where and How to Look for Drivers on Internet
Manufacturers Website – You can go to your laptop manufacturer's website and look for drivers for your particular laptop model. Here select or enter your laptop model and then download the drivers that are recommended for your laptop.
Links to Major Laptop Manufacturer's Drivers Page
Components Website – If you know or have identified the manufacturer of major components in your laptop i.e. video adapter, audio chipset, motherboard LAN adapter etc. then you can download their drivers on their manufacturer's website. For example –
For Intel onboard video you can go to Intel Website.
For Nvidia graphics or video card  you have to go to Nvidia website.
For Realtek Sound Chipset you can download their drivers from Realtek website and so on.
You can also use Google to search the drivers of that component, but first you have to properly identify the component otherwise you might up ending install wrong drivers.