How to find out your CPU, Motherboard and Memory details
Don't bother installing any bulky software to know your computer main system components. If you ever wish to find out detailed information of your CPU, Motherboard and Memory, then you can do so by installing and running a small utility called CPU-Z.
CPU-Z is lightweight freeware utility that gathers detailed information on some of the main devices of your system which includes CPU, Motherboard and Memory. It can provide you each and every technical details about your hardware that windows in-built system information tools fails to deliver. CPU-Z is very easy to install and remove. CPU-Z supports both 32-bit and 64-bit version of Windows XP/Vista/7. This tool also benefits advanced or power user who overclocks their CPU, as it can provide the information about the FSB, CPU multiplier and RAM timings and frequencies.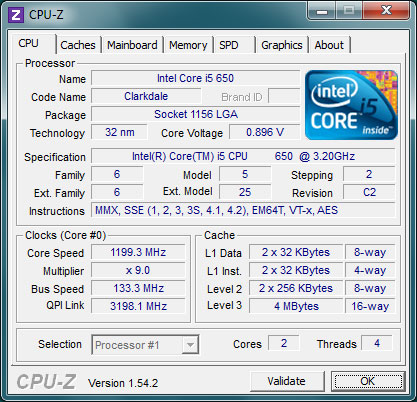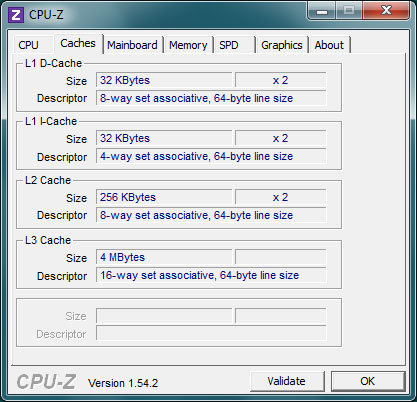 Information provided by CPU-Z
CPU
Name and number
Core stepping and process
Package
Core voltage
Internal and external clocks, clock multiplier
Supported instruction sets
Cache information
Motherboard
Vendor, model and revision
BIOS model and date
Chipset (northbridge and southbridge) and sensor
Graphic interface
Memory
Frequency and timings
Module(s) specification using SPD (Serial Presence Detect) : vendor, serial number, timings table
CPU-Z supports almost all Intel and AMD based Processors and Motherboards and you can download the utility from the link below.