Fix – TP-LINK TL-WR740N 150Mbps Wireless Router not opening some sites
TP-LINK TL-WR740N 150Mbps Wireless N Router is an affordable basic Wi-Fi Router from TP-Link. TP-Link is a Chinese company known to manufacture good quality computer networking components that are also cheaper as compared to other manufacturers. TP-LINK TL-WR740N 150Mbps Wireless N Router is one such product but there is one problem with it that does not allow some websites like Yahoo, Microsoft and some others to open when configured properly in PPPoE mode. This problem is faced by many users having this router configured with modem having bsnl internet connection.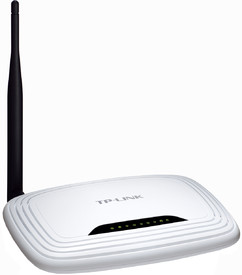 The Solution to this problem is to change the default MTU size for PPPoE connection. You can change this by logging to router configuration page by typing 192.168.0.1 and going to
Network>Wan>Advanced>MTU size (in bytes)
Here change the default value of MTU size from 1500/1480 to 1460 and then save and reboot the router. After that you will able to open all the websites that were not opening before.