Convert your Documents to PDF for Free
Converting your documents to PDF is always a pain as there are not many free softwares available, and the ones that are free may contains adware and sometimes malware in it. But there is one software called CutePDF Writer (formerly CutePDF Printer) that you can trust and it does the job easily. PDF (Portable Document Format) is the preferred choice for the secure and reliable distribution and exchange of electronic documents and forms around the world.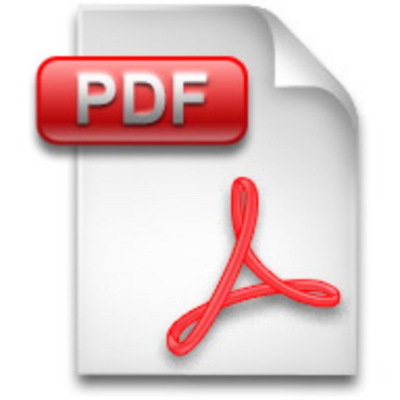 CutePDF Writer is the free version of commercial available PDF converter software. It installs itself as a "printer subsystem" on your Windows operating system. This enables virtually any Windows application (must be able to print) to convert any document or image to a professional quality PDF document. It can be used for commercial and non-commercial use and it is free from any adware, popup ads and malware. The converted PDF documents are also free from any watermarks embossed by the software.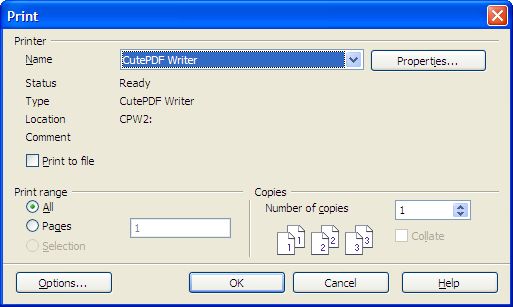 CutePDF Writer requires Microsoft Windows 98/ME/2000/XP/2003/Vista/7 (x86/x64). Also it is recommended to have PS2PDF converter such as Ghostscript. You can get the free GPL Ghostscript 8.15 here. GNU Ghostscript is an open-source interpreter for the PostScript language and the PDF file format. It is distributed under the GNU General Public License. CutePDF Writer is now coming with the FREE CutePDF Editor – a Cloud-based PDF application that lets you to edit any PDF files for absolutely free. You can download CutePDF Writer from here.
Read: Best Free Online PDF Editor Tools
New Features Added
Added free CutePDF Editor Toolbar.
Added support for both 32-bit and 64-bit Windows 7.
Added support for both 32-bit and 64-bit Windows Vista.
Added support for 64-bit Windows XP/2003.
Seamlessly integrate with CutePDF Professional.
New version works with the latest version of Ghostscript.
To use with other PS2PDF application, please refer to FAQs.
Supports foreign language Windows better.
No longer include Ghostscript. You may download and install it separately.