Why I love and hate Firefox Browser
Firefox is one of the most popular internet browsers in the world. In fact some reports or experts say that it is the fastest browser of all. But one thing that I can tell you about Firefox is that it is not the best browser. It may be a very good browser but not the best of all the internet browsers available. I do use Firefox in my Laptop and PC but I have mixed reviews about the browser. I do love Firefox but then hate it too for some reasons that I will tell you later in this post. First let's talk about some good things about Firefox.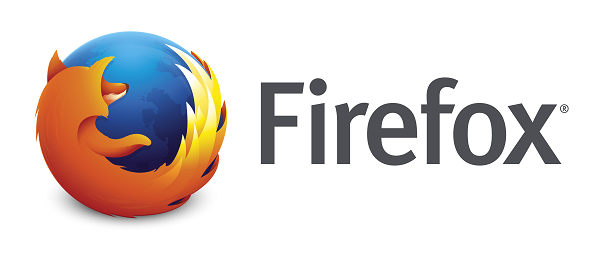 What I Love about Firefox
Here are some good things about Firefox that I would like to mention.
Fast / Speed – No doubt Firefox is a fast browser. It loads web pages and images very fast as compared to the other browsers. In many speed tests conducted over some time, Firefox has always ranked very good in them. But speed alone is not sufficient to judge a browser. Its major competitor Chrome is also a very fast browser and is giving Firefox a tough fight both in terms performance and features.
Features – Firefox is a feature rich browser and it has almost everything that you want from a good internet browser. Some of its prominent features are tabbed browsing, private browsing (anonymous), good bookmarks manager, download manager, themes and much more.
Add-ons – The main reason why most people including me love Firefox so much is because of its wide range of Add-ons that you will not find in any other browser. Google's Chrome is doing is very good with its add-ons known as extensions but at present Firefox is far ahead in this category. Most of the web developers and web designers always prefer Firefox because of the Firebug add-on that helps in inspective the website html code, css etc. and also has many other features.
Large Community – Firefox has got a huge community, so if are facing any problem or issue then you can ask help from the members for the solution.
What I hate about Firefox
Now here are some bad things about the Firefox that I think annoys everyone of its users.
Huge CPU & Memory hog – Firefox is a huge CPU and Memory hog i.e. it consumes more computer resources. If you are just browsing and have 3 more sites opened (with some flash content) in the tabs of the Firefox browser then the CPU and Memory usage of your computer goes very high. I have seen CPU usage going above 15% to 30% or even more and Memory usage can go beyond 800MB or more which is insane for a browser. In the image just see the CPU and RAM it has consumed with only two tabs opened in the browser.
Crashes too often – Besides high CPU and Memory usage Firefox browser crashes too often, which can be very frustrating if you are in the middle of some important work. All you data will be lost if it crashes in between your work but your previous session will be stored when it restarts again.
Frequent version updates – Updates are good for any software but Firefox updates are just annoying. Every week there is a new version of the browser and you are being notified to update to the newer version for better safety and performance, but in real there is not any i.e. I hardly notice any major improvement in the new version of the browser.
Last Words
Well I do like Firefox for some of its good features and especially its amazing add-ons it offers. But on the other hand I also dislike it because of the frequent crashes and high resource usage as compared to any other browser. It you are looking for an extra alternative to Firefox then the one browser that comes very close to Firefox is Google Chrome. You can now express your views by commenting on your experience with Firefox and what do you think of it.