Transfer files between Computers on LAN using IP Messenger
File Sharing in Windows is not a easy task, the normal way to transfer file or folder from one computer to another in windows is by making the file/folder shared by right-clicking it and granting permissions and so on. This method of sharing is quite tedious and somewhat difficult for novice users. To overcome this problem there is a small utility/software known as IP Messenger which makes it easy to transfer files between two computers.
IP Messenger is a pop up style LAN message communication software for multi platforms. It is based on TCP and UDP/IP. The most remarkable feature of this software is that it does not require server machine. You can transfer multiple files or folders with IP Messenger. It is a freeware, simple to use and very lightweight. IPMsg software was developed maily for Windows but now it is available for MacOSX, iPhone, Java, X11/GTK/GNOME and all sources supplied with protocol. IP messenger is also available for Android.
How to transfer a file or folder using  IP messenger
Install the IP messenger on all the shared computers and launch utility by double clicking it.
Now drag and drop the files to the IP messenger window from which you to send the data to the other computer.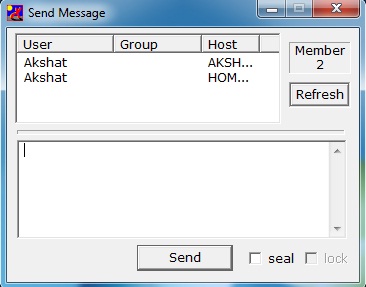 3. Select the computer name to which the data is to be send and click the send button.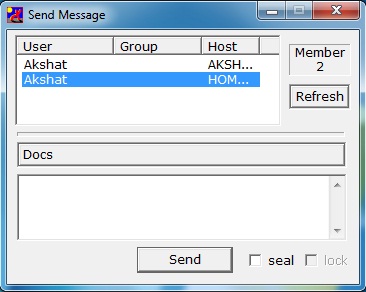 4. The receiving computer will get the notification and then you have to save the file on your hard drive.
So by using ip messenger you can easily transfer files from one computer to another.
Download IP Messenger for Free
Must Read: Fix DNS_PROBE_FINISHED_NXDOMAIN Error in Chrome