Top Signs to Change your Motherboard CMOS Battery
CMOS battery is a small Lithium battery or non-volatile battery located on your motherboard. It is also called motherboard battery as it used for storing BIOS settings and for running Real Time Clock (RTC) of your computer. RTC runs all the time even when the computer is switched off, and the power to this clock is supplied by the CMOS battery.
CMOS Battery Number and Voltage Specifications
The CMOS Battery that is used in your motherboard is CR2032 and is rated a 3 Volt. You should not use any other battery for your motherboard otherwise it may cause damage to your motherboard. Here below is the CR2032 (3V) battery which is very common and is used in motherboard, calculators and other small electronic devices.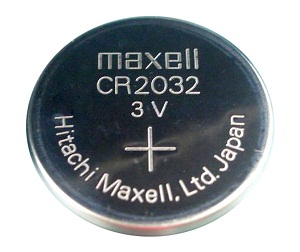 CMOS Battery for Motherboard-> CR2032 (3V)
When to Change CMOS Battery?
CMOS battery can last upto 5 or 10 years and if the battery dies then it should be replaced immediately with a new battery. Here are some signs which can tell you that your CMOS battery is dead and needs a replacement.
Error Messages
When you power ON your computer and you get following error messages (mentioned below) on POST screen then you have to change your CMOS battery.
cmos checksum error defaults loaded
bios cmos battery low cmos wrong memory size
no operating system
CPU overclocking failed
New CPU has been installed
System BIOS shadowed, Video BIOS shadowed
Date / Time getting changed
If you Windows / OS / BIOS time changes every-time you turn ON your computer then it is clear cut sign that your CMOS battery is dead and needs a replacement.
BIOS Settings not getting saved
If you are changing some BIOS settings and if they are not getting saved and resets to default values when you turn ON your computer then it is the time to change your CMOS battery.
How to change or replace CMOS battery
Changing your motherboard CMOS battery is very simple. Just follow the below mentioned steps to replace your CMOS battery with a newer one.
1. Turn Off your computer and turn off the mains power.
2. Open your PC cabinet.
3. Locate the CMOS battery on motherboard.
4. Press the Lock / Clip sideways to release the old CMOS battery.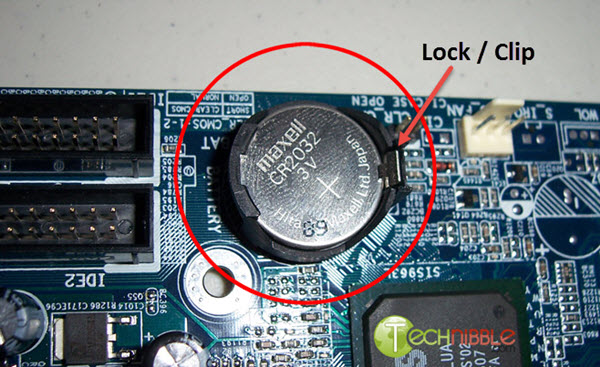 5. Take out CMOS battery carefully. Sometimes you may have to press and hold the lock /clip mechanism when removing the battery.
6. Insert the new CMOS battery in the slot and the locking mechanism will automatically hold the battery.
7. Start your computer and change your Date & Time settings to the current and also your BIOS settings if required.
Buy CR2032 CMOS Battery Online
Here are links to buy good quality CR2032 batteries for your Motherboard.
Buy Maxell CMOS Battery Online
Buy Panasonic CMOS Battery Online