Top 5 Free Antivirus Software for Safeguarding your Computer
A computer virus can be a nightmare for anyone as it leads to loss of data, corruption of operating system files, stealing of data, privacy breach and corrupting other files on your computer. It is always better to get rid of the viruses before they enter your system, because if they infiltrate your computer then they can cause a great extent of damage which may not be repairable in some cases. Anti-virus is a software designed to this task only, i.e. block or remove viruses from entering your computer or to remove them from a previously infected system.
There are many Anti-virus softwares available on the net both free and paid. The paid versions somewhat better protection and has more advanced features than free ones. But now days there are some free anti-viruses available that are as good as the paid ones and they do also have great features. Here are some of them that you can try to make your computer safe from viruses –
Best 5 Free Antivirus Software for your PC
Here are the top 5 antivirus program for your computer and offers best protection in free antivirus category or segment.
Avira AntiVir Personal Free Edition
It is a free anti-virus from Avira Operations GmbH & Co. KG. It is a very reliable Antivirus and is low on resources and does not slow down your computer. It can detect and remove more than 150,000 viruses from your system. It can update automatically its virus definitions from the internet which are very small in size. Although it has very good virus detection rate, the only drawback about Avira Free Antivirus is that it can generate a lot of false positives that can be very annoying for the users. It has a small download size and you can download this Antivirus from here.

Avast Antivirus
Avast is also a good antivirus that is available free on internet. It has an in-built spyware that is very handy. It also has an Anti-root in-built protection which is the icing on the cake as rootkits are the most deadly form of malware nowadays. The drawback of this Antivirus is that it is somewhat heavy on system resources and can be a memory and CPU hog. You can download Avast Free Edition from here.

AVG Free Edition
AVG Antivirus is a relatively popular free antivirus among the internet users. It is a product from AVG Technologies. It also comes with an in-built antispyware and is used by more than 150 million users worldwide. It is very lightweight and does not cause system to slow down. You can download AVG free edition from here.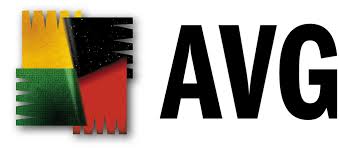 BitDefender Free Antivirus
BitDefender is very powerful and reliable free Antivirus. It has a very good detection rate among the all free antiviruses and is very light on your system. It is the choice of many advanced users because of the protection it offers. The only bad thing about BitDefender is its complex user interface which is very difficult to understand for a novice internet user. You can download BitDefender Free from here.

ClaimWin
It is an open source antivirus for Windows operating system. It is a basic and not very popular Anti-virus that is lightweight in nature but it does not have the advanced features that others have in this free category. Download ClaimWin Antivirus from here.