Top 5 Apps to Find Hardware Details of Android Smartphone
If you want explore more about your Android Smartphone by knowing down the complete hardware details of it then you can do so by using some great system information apps available in Google Play Store. Knowing your Smartphone hardware specs is always good as you can get an idea about things like, what are its limitations and how much further you can push it and when do you need to change or upgrade your Smartphone in the future. So here in this post I will be listing down some very good applications by which you can find out the complete hardware details of your android based Smartphone.
Best 5 Apps to Find your Android Smartphone Hardware Details
Here are some best applications or apps for android devices to find the complete hardware components details. All these apps are very good, free and have average user rating of more than 4.
CPU-Z
A very popular and well known free Windows tool / program to find out the CPU, Motherboard and Memory details of your computer, but now it is available for the Android devices too. You can use this highly reliable and trusted app to find out the complete hardware details of your android smartphone. It can also detect the various sensors installed in your android device and report the useful information like temperature of your CPU or the whole device.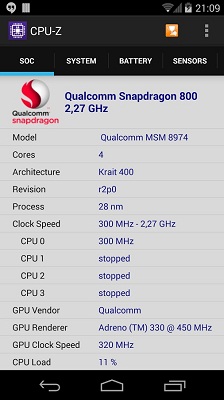 Hardware Info
Hardware Info is also a very good free windows program to monitor the temperature and voltages of the various components (cpu, system, hard disk, battery etc.) in your computer. Now it is also available for your android devices and by using it you find out the complete hardware details of your android device or smartphone. A must have app for hardware enthusiasts and users who want to know more about their android smartphone.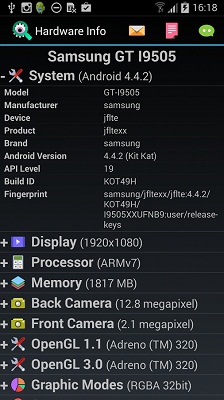 Droid Hardware Info
A nice system information app made only for android based devices. It can report you the complete or full details about your android smartphone hardware in a very simple manner as it has a very clean looking and user friendly interface.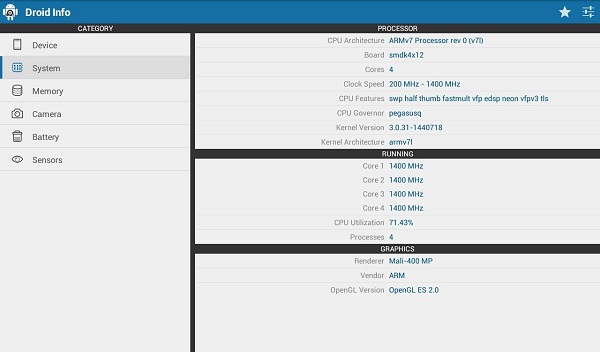 System Info Droid
Another hardware and system information app for android users. An additional feature of this app is that it has CPU widget by which you can see the real time information about your CPU, which includes processor frequency, temperature and CPU usage.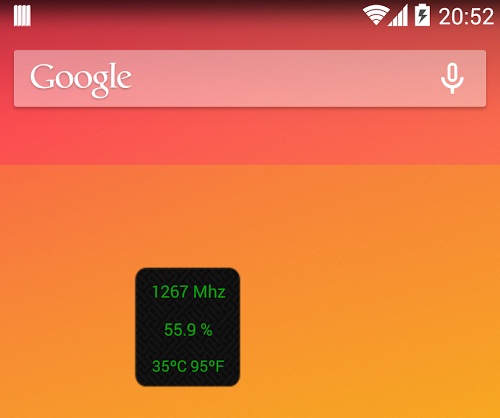 Smart System Info
A very good app like others to find the technical details of your android device hardware. The user interface of this app is kept simple and it can provide you the each and every information about your android device, which can be a smartphone or a tablet.