Speccy – Another good tool to find your PC detailed System Information
Speccy is a free program that shows you the complete details about the each and every hardware in your computer. It provides you the details about the CPU, Motherboard, RAM, Graphics Cards, Hard Disks, Optical Drives, Audio support and more. It can also list the temperature of the components so that you can keep an eye on them.
Specy can bring hardware and manufacturer details about the Processor brand and model, Hard drive size and speed, Amount of memory (RAM), Graphics Card, Operating System and more. You can see the basic system information using the windows system information tool but it lacks many details. Speccy can give you the advanced system information that you use to find out more about your system. This information will also be useful when you have to make an upgrade for any component like Memory (RAM). It can show the bus speed, number of RAM slots and total amount of memory your motherboard supports. The user interface is very clean and simple and you will have no trouble using this advanced system tool.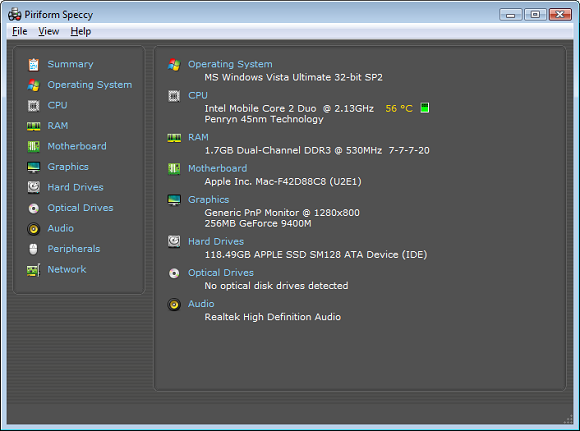 Speccy requires Windows Xp/ Vista/ Windows 7/ Windows 8 (both 32-bit and 64-bit) to run and it has download size of about 4 MB. You can download speccy from here.