Overclock your Computer's Graphics card from your Android Smartphone
It may sound silly but it's true that now you can overclock your pc's graphics card from your Android based Smartphone. It is made possible by an Android application from EVGA Precision, which is at present the best overclocking software/utility for nvidia based graphics card. The main requirement of this app is that you will need Bluetooth enabled PC and the latest version of the evga precision.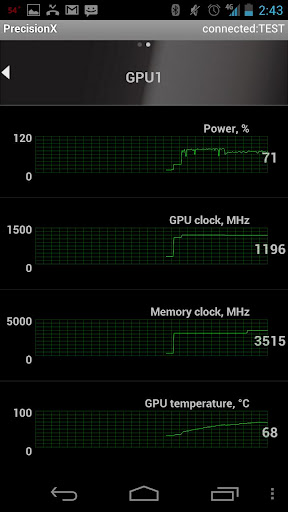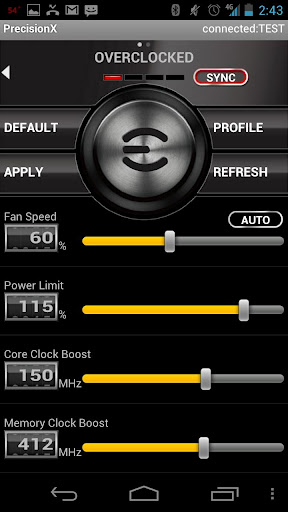 To overclock or control your graphics card from your Android Smartphone, first thing you have to do is to install the latest version of EVGA Precision X on your PC, which can be downloaded from here. Then install the EVGA Precision X Android App on your Android Smartphone. Now load the EVGA Precision X on your Bluetooth enabled PC. Navigate to Options>General and Select "Enable external access to application via Bluetooth" and click OK. Start EVGA Precision X on your Android Device and pair it to your PC via Bluetooth (Make sure your devices are set as discoverable). Now you are ready to control your graphics card GPU and Memory from your smart-phone. Practically I cannot think of any reason to control your GPU from your phone, but it is a new thing on the block and somewhat fun.