How to view cached pages of your website in Google
Sometimes need arises when we want to find out how the cached pages of our website or any other website in Google. The reasons could be many like optimization or something we want to find out in the previous design of our website.
We can find the cached pages of any website from Google in two ways. The first method is by using the following URL :
http://webcache.googleusercontent.com/search?q=cache:http://example.com/
Here you have to replace http://example.com to the url of your site or any other site you are looking to find its cached version of page.
For second method you have to open google.com and type in the following command
cache:http://example.com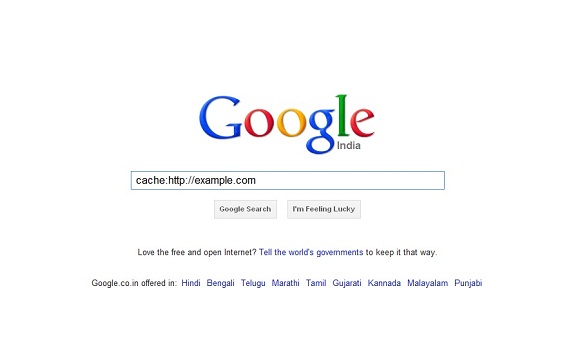 Replace http://example.com with your own url,  then press enter and you will have your cached page opened up.