Find good range of Laptop coolers from Deepcool
If you are working hours and hours on your laptop then the laptop components will get heated and you have to cool it down to avoid any damage to your laptop. The best solution to keep the laptop cool is to use a laptop cooling pad which consists of a fan or multiple fans that blows air on the bottom of the laptop surface.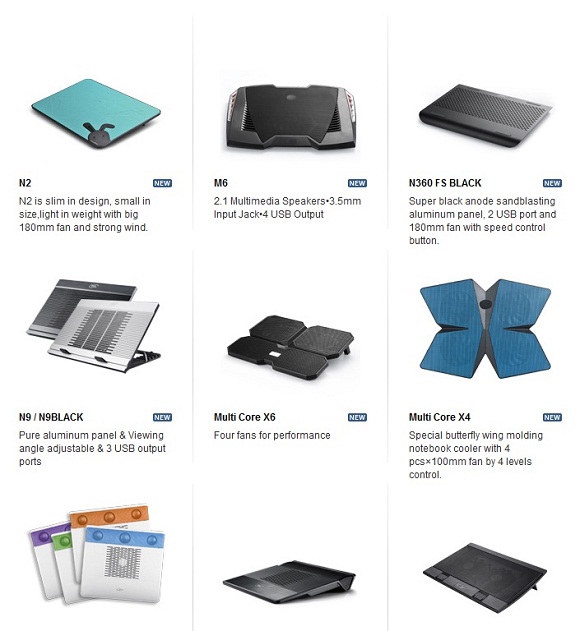 You can find laptop cooler as low as Rs. 150 and its price can go to up to Rs.2500 for a good company cooler that offers some extra features such as USB ports and Speakers. One such company is Deepcool. Deepcool is a Chinese company that manufactures cooling products for desktops, laptops and servers. You can find a wide range of laptop cooling pads/coolers from Deepcool and buy one according to your needs or requirements. Their laptop cooling range starts from Rs. 600 and can go as high as Rs. 3000 or even more. But they are good quality products with great performance and covers warranty too. So if you are looking to buy a nice laptop cooler for your laptop then just go for Deepcool. You can find the complete range of laptop coolers from Deepcool here.