Find all Anti-virus products at one place – Scanwith.com
No need to go to the manufacturer's websites to download your favorite anti-virus. You can find all the major anti-viruses setups on place on Scanwith.com. Scanwith.com is a website that contains setups of all the major anti-viruses and anti-malwares, which includes both freewares and sharewares. The site also includes the latest virus definitions of all the anti-virus products. All the setups and the virus definitions are updated regularly whenever a new version of the product or definition is released.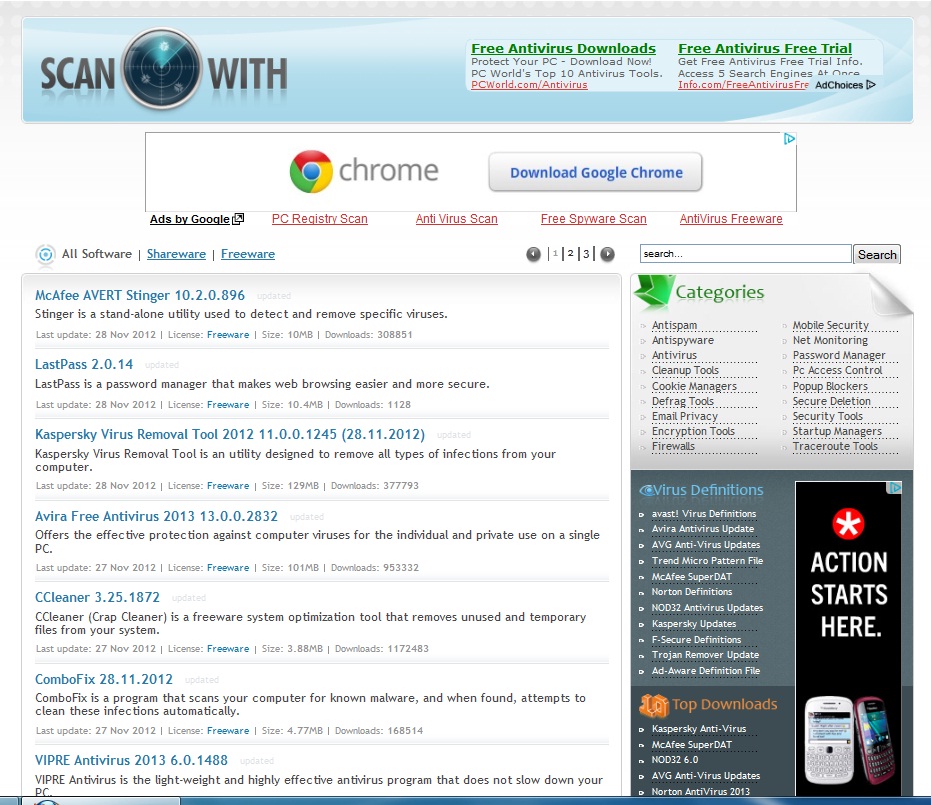 Scanwith.com Software Categories
Antispam
Antispyware
Antivirus
Cleanup Tools
Cookie Managers
Defrag Tools
Email Privacy
Encryption Tools
Firewalls
Mobile Security
Net Monitoring
Password Manager
Pc Access Control
Popup Blockers
Secure Deletion
Security Tools
Startup Managers
Traceroute Tools
Scanwith.com also offers some free tools like Pocket KillBox, xp-AntiSpy, IP Sniffer, CloneSpy, FreeUndelete, Windows Defender, Recuva, SPAMfighter, Unlocker, Spybot-S&D, LastPass, ZoneAlarm Free, Cookie Monster, CWShredder and McAfee Avert Stinger.
All the setups on this site is free to download and are free from any malware. Check out this great site here.