Budget Gaming Mouse from Logitech and Razer
A regular optical mouse can cost only 300 – 400 Rs but a good gaming mouse can cost you upto 4k – 5k Rs because of the complexity, features and quality involved in a gaming grade mouse. A gaming mouse is must for a gamer as a regular mouse cannot provide you the speed, accuracy and comfort that a gaming mouse can give you. There are two major companies that are leader in manufacturing of gaming grade mouse – Logitech and Razer. But here I will be listing the budget gaming mouse from them as everybody cannot afford to spend 5k Rupees on a mouse.
Also Read: Best Budget Gaming Mouse under Rs. 1000/-
Logitech and Razer Budget Gaming Mouse
Here are some of the best budget and affordable gaming mouse from two of the top brands i.e. Logitech and Razer.
Logitech G100 Gaming Mouse
It is the entry level gaming mouse from Logitech. It has got a 2500 dpi optical sensor and you can change the dpi on the fly from 250 to 2500 with a single button behind the scroll wheel. The feet of the mouse is made of slick polytetrafluoroethylene to eliminate friction and allowing smooth movement of mouse on any surface. It is very light-weight and very comfortable in hand for hours and hours of gameplay.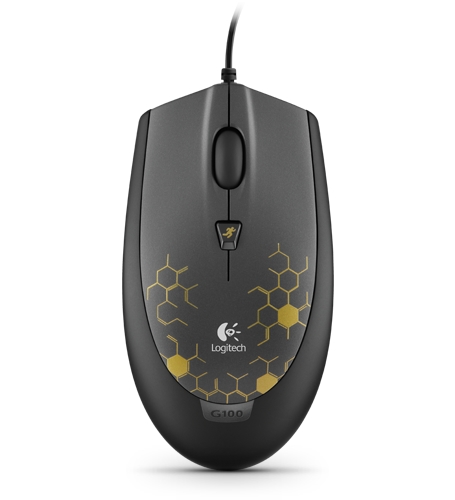 Logitech G300 Gaming Mouse
It is a mid range gaming mouse and has a sculpted ambidextrous shape and easy to find controls. It is equipped with a 2500 dpi optical sensor and has got nine programmable buttons. The onboard memory profile feature allows you to program up to three profiles for individual players or games (keyboard macros and dpi settings), so you can play your way on other PC. The unique design of the mouse makes it very comfortable in hand and it is very light-weight too.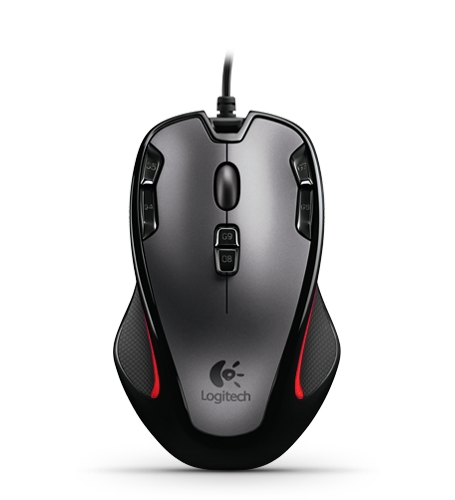 Razer Abyssus Mirror
This mouse is built for only one purpose that is gaming. It is 3500 dpi mouse that has Razer precision 3.5G infrared sensor. This light weight mouse features a glossy finish and is equipped with two large buttons tuned for maximum tactile feedback, as well as Razer's signature Hyperesponse technology. Underneath, Razer has placed two easily accessible mechanical switches—one on-the-fly dpi switch giving the user their choice of 450, 1800, or 3500dpi and one polling rate switch allowing instant adjustment from a standard 125hz to 1000hz Ultrapolling.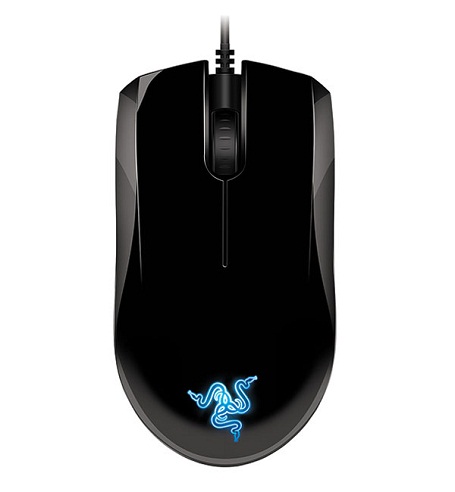 Razer DeathAdder Mouse 3500 Dpi
This mouse is a legend. It is one of the most popular gaming mice around. This very light-weight mouse has a new 3500dpi Razer Precision™ 3.5G infrared sensor that arms you with 4x more precision than a standard 800dpi mouse. The mouse is very well designed and is very comfortable in hand for long hours of gameplay.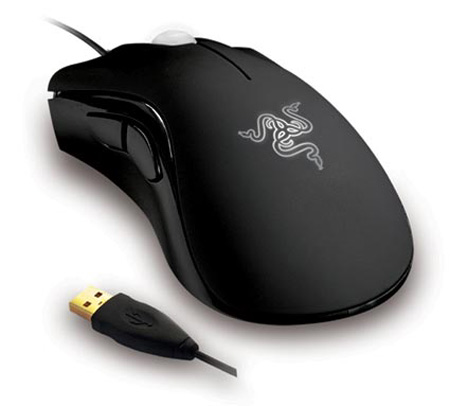 Buy Budget Gaming Mouse at Discount
See also: