25 Best Free Media Players for your PC
Media Players are very essential if you have to listen music, watch video or movies on your PC or watch live streaming videos on the internet. Some of good ones are paid and you have purchase them for their full and unlimited usage, but not everyone can afford to spend money on media players. But there are some feature rich free and open source media players available on the internet that are as good as the paid ones. Here are some of them that you can try and choose according to your needs or requirements.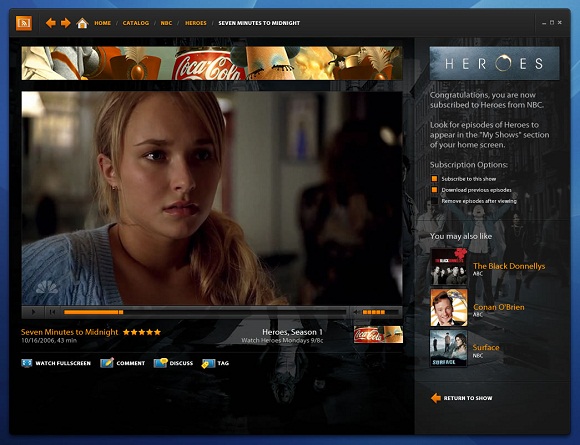 Best Free Media Players for PC
Adobe Media Player – Media Player from Adobe Systems. Plays both audio and HD video. No longer supported from Adobe.
AIMP – Plays only Audio. Supports large number of audio formats. Crystal clear sound quality.
ALLPlayer – Plays both audio and video and supports many file formats. Can also play RAR files.
BSplayer – A popular media player on internet and plays almost all kind of media files. Subtitle support and has many features like frame capture, resolution changing, playback rate, equalizer etc.
DivX Play – Player from the creators of popular DivX format. Plays HD video both on internet and pc. Do not support additional file formats, plays onlt avi, DivX and mkv files only.
Foobar2000 – An advanced Audio Player for Windows. Has good set of features and has a Small Footprint.
GOM Player – A free audio and video player with buit-in codecs. Can play broken AVI files as well.
iTunes – Media Player from Apple. Sync your video or music file with your Apple device.
Jajuk: Advanced Jukebox – Player with DJ functionality. Has good set of features.
JetAudio – A complete multimedia package that has ability to play many media files.
KMPlayer – Versatile media player that can play both audio and video files.
Media Player Classic – Compact media player for Windows. Small in size and low on resources.
MediaMonkey – An Audio Player and Jukebox for music lovers and collectors.
MediaPortal – A Media player for watching online videos or listening music. Watch and Record TV, watch videos and DVD. A complete media center solution for your PC.
Miro – An open source free HD video player. It can play any video file and offers over 6,000 free internet TV shows and video podcasts.
QuickTime Player – A player from apple that plays quicktime movies(.mov) and other formats also.
Quintessential Player – It is a multi-format Audio player with many features and an organizer.
RealPLayer – A popular media player that plays Real Media formats (.ram) and many other formats.
SMPLayer – A good Video/Audio Player with loads of features. Has resume functionality.
Songbird – A basic music player that is under development.
SopCast –  A free player that allows you to watch videos, listen to music and other audio streams on your PC.
VirtualDJ – A features packed player and a software for mixing and playing digital audio and video tracks.
VLC Media Player – Most Popular free media player on the internet. Can play almost any file and has in-built codecs of its own. A must for anyone. It is considered as the best media player for pc.
Winamp – A good audio player that can play some video files too. Has great playlist feature. Must for Music Lovers.
XBMC Media Center – An award winning media center application for Linux, Mac OS X, Windows and Xbox.