Windows 8 laptops will be powered by Qualcomm Quad Core Snapdragon S4 Processor
It is now confirmed that Windows 8 Laptops will be having a new Processor, which is an ARM based Quad Core Snapdragon S4 from Qualcomm. Earlier only Smart-phones and Tablets uses processors based on ARM architecture but now Microsoft has gone a step further to use these compact processors in their upcoming Windows 8 Ultra-books. The main advantage of using these ARM based processors is to make the notebook lighter and thinner in design. S4 will also make smaller laptops to have higher resolution screens, longer battery life and always on connectivity. It is being reprted that laptops or notebooks can be made thinner than Apple's MacBook Air by using this ARM based Quad Core Snapdragon S4 Processor.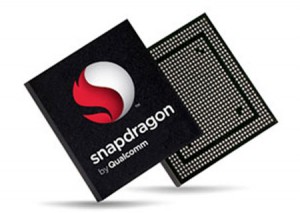 S4 quad core will be having the same 28nm architecture which is also used in S2 dual core processors. The major disadvantage of using ARM based processors is that, they will not be backward compatible so you cannot use applications designed for earlier versions of Windows in the Windows 8 laptops, So they have to be coded completely for ARM design. Qualcomm is also working to enable 64 bit support on S4 processors but this will come later.
Related Posts